Julien Johnson is the director of public utilities for Southampton County, and he lives in the Holland Borough of Suffolk. Maybe he can convince homeowners and business owners to save a little cash on their heating bills this season by investing in a wood pellet stove. That's his favorite appliance for winter, and his family agrees.
Johnson showed reporters how he pours the wood pellets into the special stove at his home. During the demonstration, he was using wood pellets by the Enviva company that happens to be the world's largest producer of wood pellets.
The company gifted the public utilities director with five gallons of the capsules to try out. Johnson was more than happy to pay for them, but Enviva told him the wood pellets were on the house. In other words, it's a one-time courtesy. That rounds off to roughly three pallets for the city official, and he knows that will keep the home warm during the cold winter months ahead.
Johnson also made another key purchase, and it was for a fancy wood pellet stove that cost him about $4,000. No, it wasn't a cheap investment, but he believes the stove will pay for itself over time. He thinks it's the "coolest thing" that has ever come down the pike.
Some people avoid pellet stoves because they think you have to have a chimney to install one, but that isn't the case. Johnson says that a vent is made through a wall to the outside, and that takes care of the issue. By the way, his wood pellet stove is a handsome one designed to look like a fireplace.
You don't have to purchase an expensive stove, either. Johnson says that there are economic models that range between $800 and $1,000.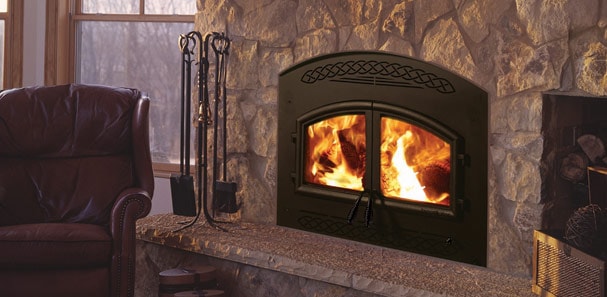 The public utilities director says that he used to only have heat pumps before making the conversion to a wood pellet heating system. He finds that the entire home benefits as the heat from the wood pellet stove also rises to warm the rooms above on the second floor.
As far as saving money, the facts speak for themselves. Johnson says that he only pays between $200 and $250 a month in heating bills. Before the conversion, he was shelling out anywhere from $700 to $800 a month.
He says that he was impressed with the system's efficiency and did not expect it would deliver such savings in heating and energy.
The heat coming from a wood pellet system is much warmer than electric heat. A wood pellet stove is considered a viable option for those who have oil or electric heating.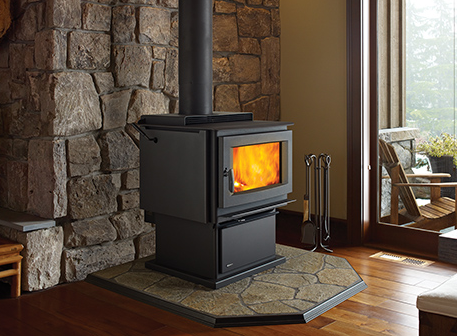 For those who want to try the wood pellet heating system, Enviva sells the wood pellets in big bags at certain stores. The company will not be handing out one-time samples to folks who want to try the product as a cleaner energy alternative. The company is in the business of exporting their pellets around the world primarily to power plants.
Enviva is well-known globally and currently owns and operates seven plants located in the southeastern United States. These sites produce more than three million metric tons of wood pellets annually.
Folks wonder if a wood pellet stove produces a certain smell, but it does not. Pellet stoves do not emit any smoke, unlike a traditional wood-burning stove.
Enviva takes pride in producing wood pellets that are energy-dense, low moisture and uniformly sized.
The company's website says that wood pellets produce much lower SOx emissions than fossil fuels and unprocessed woody materials. Wood pellets are reliable, transportable and available 24/7, says Enviva.
Visit https://tidewaternews.com for more breaking news.