Colgate Whitehead Darden Jr. is the former governor of Virginia who dedicated his life to doing all he could for the people who resided in his home state. Governor Darden passed away 33 years ago.
Darden was a native of Southampton County and was known for being a kind and intelligent man. His commitment to ensuring every student in Virginia received an opportunity to get a quality education will never be forgotten by the people who spent time around the governor.
It is likely the importance Darden placed on education was a result of his family upbringing. His mother was a teacher and taught her son that education was the key to a successful life.
John V. Quarstein is an author and historian who is familiar with the accomplishments of Darden. Quarstein says the former governor was also highly-regarded for the way he defended democracy everywhere in the world.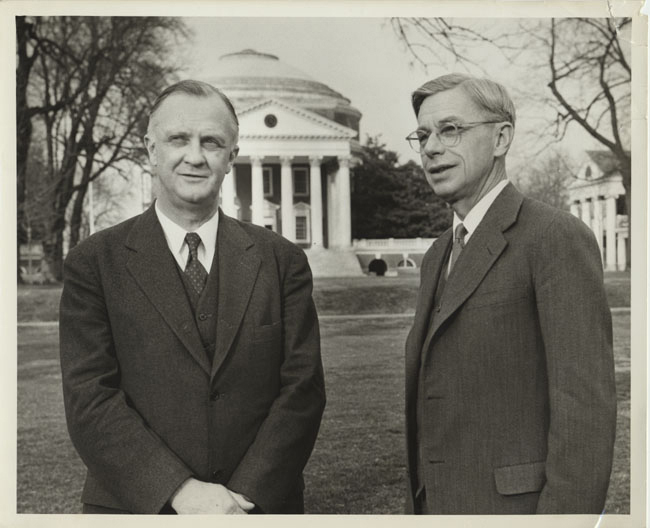 Quarstein spoke recently at a meeting that included more than 50 members and visitors at a meeting for the Southampton Historical Society. Darden's daughter, Irene, was present as a special guest at the event. She was accompanied by her husband, John.
The talk by Quarstein took place at the Southampton Administrative Building and concentrated on the many achievements in Darden's life.
The governor was born on a farm along Route 58 just outside of Franklin. His mother was Kathryn Pretlow and his father was Colgate Whitehead Darden Sr.
Governor Darden is a product of the Franklin School System and went on to attend the University of Virginia when he was 16 years old.
Darden left the university when World War I began. He served as an ambulance driver in France for the American Field Service. His efforts were recognized as service with distinction. Darden wanted to join the United States Navy once America became involved in the war but instead was assigned to Air Service with the U.S. Marine Corps.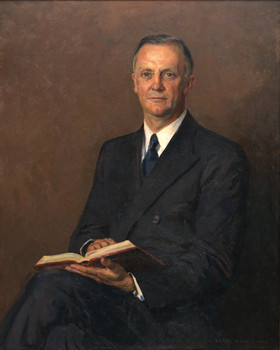 Darden was involved in a plane crash in the war that left him temporarily paralyzed. The only other person in the aircraft with him did not survive the ordeal.
Once his military service was finished, Darden returned to the University of Virginia to finish his education. He graduated in 1922. Quarstein explains that Darden enrolled in Colombia Law School after obtaining his law degree. At Colombia, he received the law degree as planned. But Darden also earned a master's degree while in law school.
Darden's passion for law school was just as strong after law school as it had ever been. He earned a scholarship to Oxford University where he earned an additional degree in international law. Next, Darden returned home to Virginia and passed the bar exam. He began his practice in Norfolk.
Darden met Constance Du Pont while working in Norfolk. The two were married in 1927.
Darden served in the House of Delegates in Virginia from 1930 to 1933. His next stint of political service was in the House of Representatives where he served from 1933 to 1941. Darden resigned as a representative in 1941 to make his bid to become the 54th governor of Virginia. Darden was successful and became the governor of Virginia from 1942 to 1946.
The many accomplishments Darden made during his governorship include state prison reform, providing state employees with a pension plan, and eliminating the poll tax for Virginia voters.
Darden left politics in 1946 and returned to his first love: Education. He became Chancellor at William and Mary College but remained there for only one year. He left to become president of his alma mater, the University of Virginia, in 1947.
Darden retired in 1959. He passed away at his Norfolk home 22 years later in 1981.
Visit https://tidewaternews.com for more breaking news.