An Ivor man was arrested on Friday after twelve malnourished dogs and one deceased dog were found on his property. Deputies from the Southampton County Sheriff's Office were shocked to see the harrowing conditions that the animals were kept in, citing poor access to food, water, and adequate shelter on the man's property. The age 25 Ivor man, David Hart along 9000 block of Doles Road, was ultimately charged with over seven counts of animal deprivation.
After the dogs were found, animal control quickly had the dogs checked by a veterinarian and took possession of the animals for rehabilitation.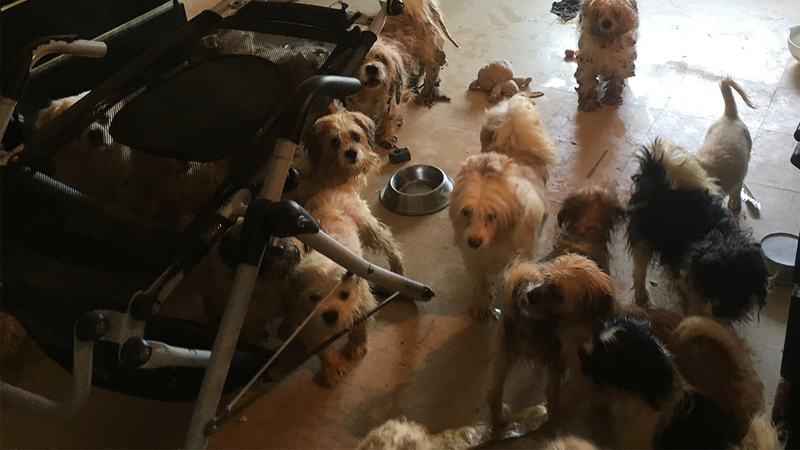 Pending an order by the Judge, the dogs will be kept in a pound facility. Hardt is scheduled to appear on a arraignment for Tuesday afternoon in Southampton Country General District Court. According to some legal experts, it is likely that Hardt's counts will continue to rise as more is found out about the condition the dogs were kept in over the course of several years.
This recent charge came as a shock to many community members, who had suspicions about Hardt but no solid evidence that he was mistreating animals. According to neighbors, the young Ivor man always kept his animals indoors or out of sight when visitors would stop by.
The man was only reported to authorities after a concerned resident reported that they saw a dead dog near the road and bordering his property. At first, officials were concerned and then quickly knocked on Hardt's door.
What they saw inside would end up shocking them. Hardt's twelve dogs were kept in squalid conditions. Although some of them barked upon the deputies' entrance, most remained completely silent and timid. Animal control officers quickly followed up after the arrest to take control of the situation, citing that these situations – while usually not as extreme – were unfortunately all too common in the small region.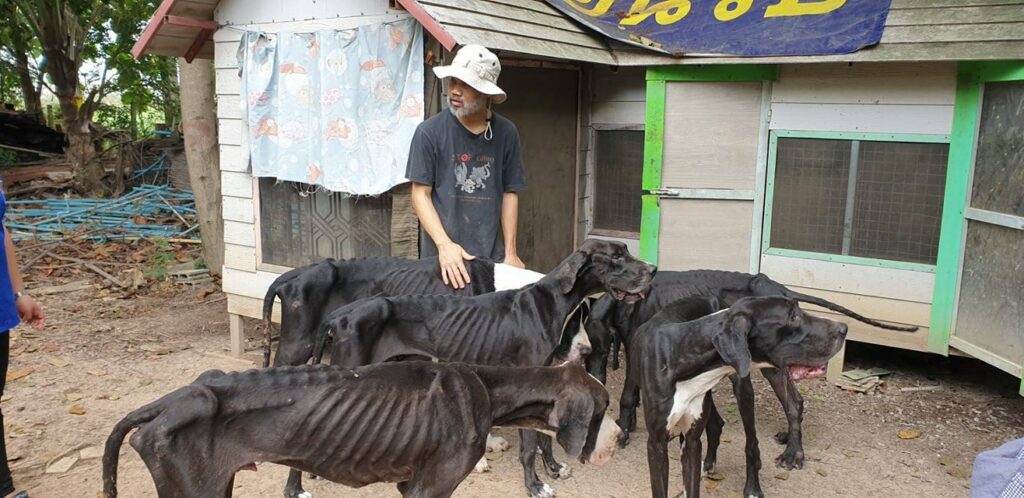 Southampton Sherrif's Office spokesperson Major Gene Drewery mentioned to 13 News that there was a water spigot next to the dog pens and a small, plastic container of food. "The question that everybody in the community has is why didn't he feed them? That's something that he'll have to answer for himself," he quipped after a press conference.
Many community members were concerned about the ability of the shelter to house the sick, malnourished dogs after Hardt's arrest. Some are concerned that the dogs will be put down if they don't quickly find community members to adopt them.
One community member mentioned in anger, "That 'shelter' has only about seven kennels. I really, really hope these dogs end up getting rescued after the story comes out."
According to animal control officials, the dogs will not be put down since they were rescued from an abusive situation. Local law makes it very likely that all of these dogs will be able to find homes after they are rehabilitated by veterinarians and dog trainers.
Shockingly, cases like David Hardt's are not very rare in the United States or in the small community. It's estimated that there are 900 to 2,000 new cases of animal hoarding and animal abuse every year, with over 250,000 animals falling victim. Unfortunately, there are very few advocates to voice the concerns for animals in the community, meaning that the actual rates of abuse could be much higher than researchers initially think.
The local animal control division and Humane Society recommend that concerned community members speak out if they see a situation that looks like animal abuse. Abuse can come in a variety of forms, whether it's physical punches, starvation, overcrowding, or hoarding.
Visit https://tidewaternews.com for more breaking news.