Thursday, The James L. Camp Jr. YMCA opened its new splash park to the public with a formal ribbon cutting. Mayor Frank Rabil, board members, and several important officials did their part during the ceremony and helped usher in this new addition to the facility. Local charities with connections to the Franklin-Southhampton area also stepped in to provide planning advice and joint consultations on a variety of aspects. Food and games were on hand to keep attendees smiling during the event.
In the park is a selection of various systems that keep everyone cool when the heat is coming on. It provides a wide range of items that suits a variety of age groups and considerations. Pipes offer an even spray of what while a mushroom sprinkler blasts out water in a large pattern. The fill and dump bucket water feature also gives visitors a fun soaking during those scorching summer days. Other highlights include a double-drizzle shower that drenches visitors in cooling waters and bubblers that produce fun bubbles of chilled hydration. Rain drops provide a huge saturation thanks to large amounts of water.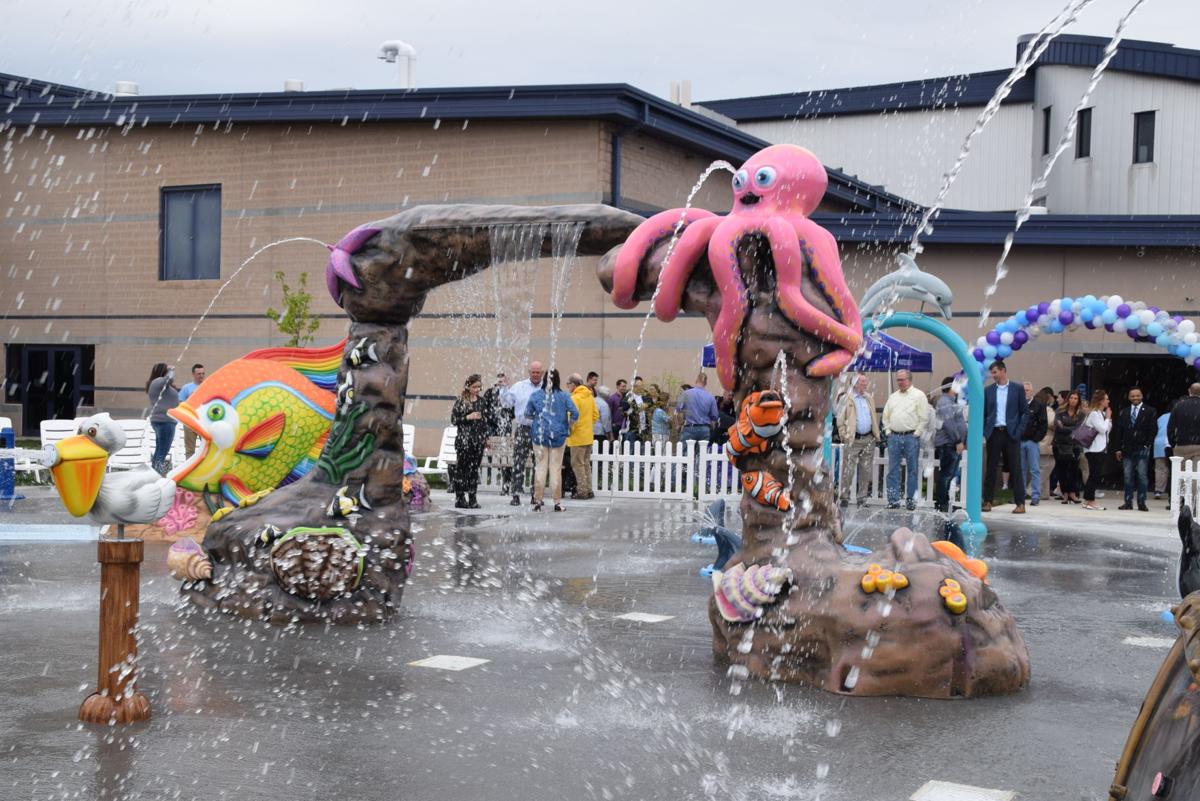 More than two years in the making, this addition to the community started with a simple idea to make something that anyone could use. Board members in search of new ways to develop empty spaces came across a clear area around the pool. It was Franklin YMCA's former executive director Kathy Roberts that pursued the vision. According to Roberts, her "vision" really had its roots in something children could enjoy. Among it all, a board member finally stepped in with the thought of adding a splash park.
The new membership director, Angela Sproul, expressed an interest in what they could offer the community. She is excited to see what the splash park can add to the areas as well as the YMCA. Speaking at the event, Sproul thinks that "parents" will be especially happy to have this attraction. Much of the park's appeal takes into account all types of visitors and their needs. More than just an exciting destination for families, the design takes into account the needs of younger visitors. Babies can use the splash area without some of the hesitations parents face concerning traditional pools. These safety and convenience details were also worked out by professionals as well as parents with intricate knowledge of what needed to do.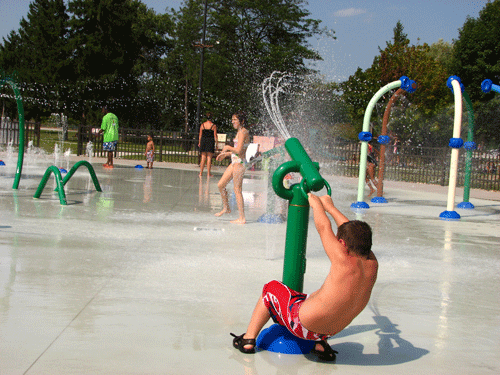 In terms of operation schedule, the spray park will use the same opening and closing times of its pool counterpart. Of course, it will not be in operation during fall, winter, and spring seasons. Summer hours will be Monday through Friday from 11am until 7pm, Saturdays from 11am until 5pm, and Sundays 1pm until 6pm. Hours are subject to change or alteration based on holidays as well as special events. Both Memorial Day and Labor Day events are planned to coincide with the selected holidays. Lifeguards are on duties at selected times throughout the week. Any questions or concerns should call the YMCA at 562-3491.
In addition to the Splash Park, the YMCA is also offering some fun events to keep families happy and cool throughout the season. They announced the activities alongside announcements about their newest attraction. Popsicle Tuesdays provide cool, frozen treats to everyone in attendance. On Thursdays, traditional yard games take center stage for people of all ages. Fun Float Fridays let visitors bring their favorite pool float for a relaxing day out. Dance workouts prove to be fun and functional Friday Aqua Zumba Parties. For a dash of creativity, Tie Dye Days give visitors the chance to make something they can carry home.
Visit https://tidewaternews.com for more breaking news.