News Story/Press Release About 2016 Water Quality Reports
FOR IMMEDIATE RELEASE:
Virginia's City of Franklin and Towns of Courtland and Windsor Release 2016 Water Quality Reports
Feedback details results of each municipality's testing of its drinking water for contaminants including lead, microbes, chemicals and alpha/beta particles; all sources of water meet or exceed U.S. EPA and Virginia Department of Health quality standards.
Franklin, VA – October 14, 2019 – The towns of Courtland and Windsor and city of Franklin, Virginia released their annual consumer confidence analysis for drinking water, 2016, as dictated by the federal Safe Drinking Water Act, detailing the results of each municipality's drinking water testing for lead, microbes, chemicals and alpha/beta particles.
According to the reports, all water sources within the towns of Courtland and Windsor and the city of Franklin meet or exceed the standards put in motion by the Virginia Department of Health and the U.S. Environmental Protection Agency (EPA), with only a warning concerning lightly elevated fluoride levels on the trio of reports being of potential concern.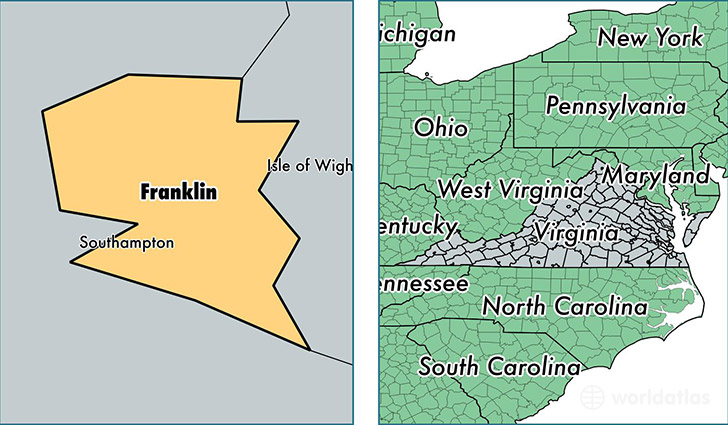 "At low levels, fluoride can help prevent cavities, as we all know, but once we're talking about concentrations in excess of two milligrams per liter, it can lead to dental fluorosis, a cosmetic dental issue prevalent in children nine years of age and under," says a Franklin city representative. "The reports we presented explain how a pitting of the permanent teeth and/or brown staining may be caused by dental fluorosis, a phenomenon that only occurs in teeth that are developing prior to erupting from the gums."
To that end, the city of Franklin reported levels of fluoride between 3.2 to 3.57 milligrams per liter, while Windsor reported between 2.9 and 3.7 milligrams per liter and Courtland checked in with 4.04 milligrams per liter.
Additional findings from these Virginia state departments suggest, in a somewhat alarming fashion, that 663 million people around the world don't have accessibility to clean, safe drinking water, with "dirty water" being the simple primary issue. What's more, every 21 seconds, research has shown, water-related disease kills a child, forcing the water-gathering task upon those children between the ages of eight and 13 and women. According to Virginia state officials, this results in children often unable to go to school or obtain an education and women unable to find employment or contribute financially to their households, all due to the thousands of hours they are annually forced to haul water.
No access to a safe, close-proximity water supply equates to communities not being able to develop sustainable agriculture production for the securing of food; but perhaps most important of all, government officials have deduced that safe water can minimize related deaths by up to 21-percent.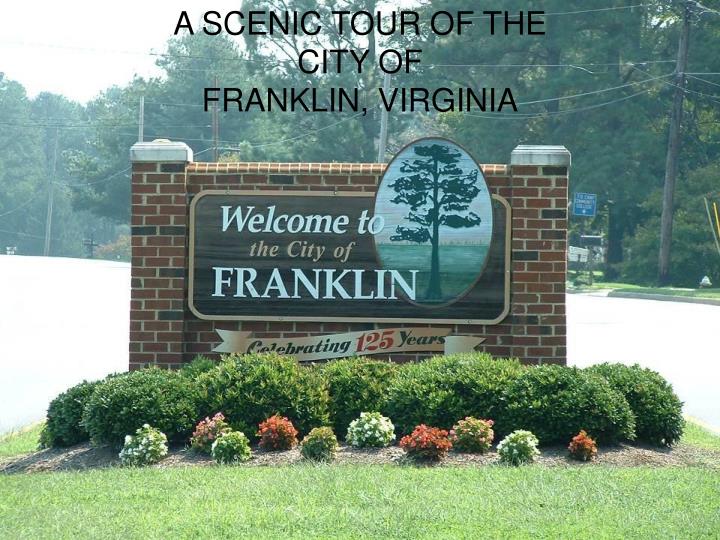 "Quality drinking water is important to our health and wellbeing, as humans use water daily throughout their homes for cooking, cleaning, bathing, laundry and a host of other purposes," adds an EPA spokesperson. "What's more, water is critical to most items we purchase and consume in one way or another; to put some facts on it, the typical individual uses about 75 gallons of water a day (roughly equivalent to 800 cans of soda), approximately 4,000 gallons of water are used to manufacture a single automobile and the process of making one pint of beer requires close to two gallons of water."
All three municipalities do not currently operate water treatment plants and rely on well water. A draft of the completed report plus additional information regarding Franklin's quality of water may be obtained at www.franklinva.com/government/departments/public-works/forms-and-documents/.
Isle of Wight County unincorporated communities results may be obtained at www.iwus.net/wq/. Results confirmation regarding communities in Southampton receiving county water may be found at www.southamptoncounty.org (up-to-date as of 2015).
Visit https://tidewaternews.com for more breaking news.