A local community college is opening up opportunities for students in the growing field of cyber security. The Community College named after Paul D. Camp entered into an agreement with ECPI University to allow students to continue their education in cyber security after they receive a community college degree.
The two signed an agreement allowing those students who earn a certificate in either general education, computer support for either hardware of software to be guaranteed admission to ECPI.
Students can then seek a degree in information and in computer science, also called cyber and network security. They can also go further in their education and obtain a bachelor's degree in computer and other information-related fields. They can also major in network and cyber security.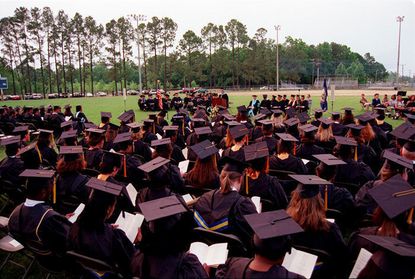 PDCCC Vice President for Academic and Student Development Dr. Tara Atkins-Brady said the agreement serves both students and the cybersecurity industry. It creates an economical way for students to enter into a growing field and also provides quality professionals for the thriving cybersecurity industry.
Atkins-Brady said the field of cybersecurity will grow, as will the demand. That makes it important for both colleges to be dedicated to providing an easy transfer to help them get the degrees needed to obtain a good job in the industry.
She also said this helps the students immensely because it gets them to actual jobs more quickly than traditional university programs.
ECPI is pleased with the agreement with Newport News Campus President Dr. John Olson stating it is important for education to keep up with growing industry trends. Olson said he is thrilled to create a partnership with the community college to offer more career opportunities to students.
Interest in these types of programs started when National Security Agency created the National Centers of Academic Excellence in Information Program in 1998. The program's development was in response to the President's National Strategy to Secure Cyberspace.
Growth in the cyber security industry started hitting hyper speed on the information highway a few years ago, according to statistics. The Bureau of Labor Statistics states that growth in the cyber security industry is expected to jump 37 percent from 2012 to 2022. Most experts say growth in computer-related fields remains in high demand and adding security to the mix creates more critical, high-paying jobs.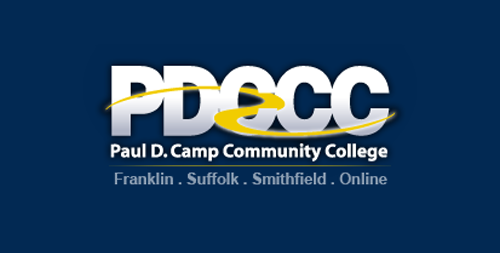 Experts state cyber security content will dramatically expand across all curriculums in the future.
Until now, many of those in the cyber security industry didn't learn skills in college degree programs because colleges and universities didn't teach it. They said they got their skills through certificate programs and training on the job. Some said cyber security was something employees stumbled into or were forced into by employers needing those services.
Since more colleges and universities are offering degrees in cyber and information security, companies will now have a vast choice of qualified candidates from which to choose. That may make jobs competitive, but will also mean high salaries for those getting hired.
PSCCC students not only save money from avoiding four-year universities to gain a cyber security degree, they save money under this new agreement between the two schools. Those at the community college who meet set eligibility requirements will get 20 percent off their full-time registration each semester at ECPI. The ECPI application fee will also be waived.
Standards are clear for students seeking the reduction and waiver. PDCCC students must maintain a cumulative 2.5 or higher grade point average in the certificates and have a C or better grade in all courses associated to the degree. They must also complete all courses within the past 10 years.
Visit https://tidewaternews.com for more breaking news.