Wight County School students are getting a million-dollar education in agriculture after officials last year celebrated a ribbon-cutting ceremony of a new barn, stables and classroom building behind Windsor Elementary School.
Students said it's hard to believe how fast the project was completed and ready for teaching.
"Last September, there was nothing but grass out here," said Gracie Owney, a Smithfield High School senior and agriculture student. Owney was invited to speak at the ceremony.
The project, with a price tag of $972,713, will be the home of the division's technical and agricultural education programs. It consists many aspects of agricultural education for modern times included a working farm located behind the barn. It has fencing, water lines, goat sheds, rabbit cages and even chicken coops.
One unique aspect of this project is that high school students enrolled in the school system's technical and agricultural programs built certain aspects of the facility from start to finish. Students began their work on outlying projects like the chicken coops and fencing in September 2017. Construction of the classroom, barn and stables began in April 2018 with all making sure everything was ready for the December 2018 ribbon-cutting ceremony.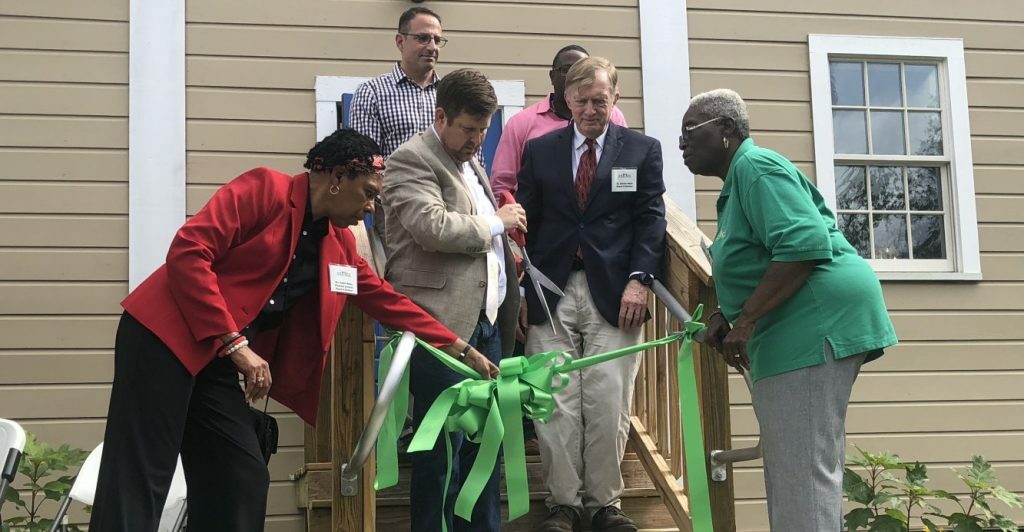 Professionals like RRMM Architects designed the site and BlueRidge General Inc. headed up construction.
The ceremony was well attended by those in the community including School Board Chair Vicky Hulick and William McCarty, vice chair of the Isle of Wight County Board of Supervisors.
McCarty offered congratulations and commendation to School Superintendent Dr. Jim Thornton and the school board for a project well done. Hulick said the project is one that showcases a community effort.
The school system's agricultural and land lab program was bolstered this year with an America's Farmers Grow Rural Education $10,000 grant. The grant will provide for Isle of Wight County Schools' land lab to create programs for safe animal handling practices, complete with a cattle handling facility, for Smithfield and Windsor high School students.
Isle of Wight County Schools was chosen from nominations of schools across America. Farmers made the final selections of those that Grow Rural Education would ultimately award the STEM grants.
"America's Farmers Grow Rural Education is a unique program because farmers play an important role throughout the process, from nominating schools to selecting the grant winners," president of the nonprofit organization the Bayer Fund Al Mitchell said. "With the incredible support of local farmers, countless grant-winning schools have shared with us how Grow Rural Education funds have made their STEM programs more engaging and, in several instances, positively impacted test scores."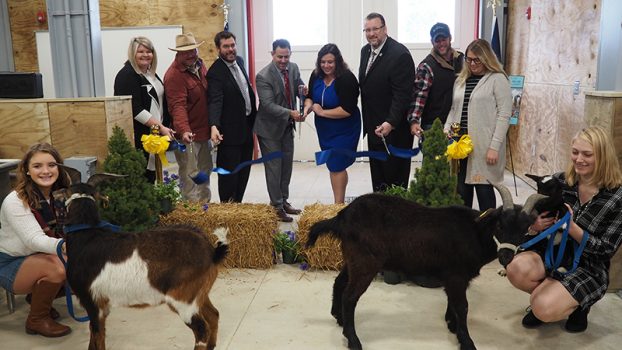 The Bayer Fund has a mission to improve the overall health in farming communities where Bayer employees live. More than 1,000 rural public school districts have been awarded an excess of $18 million in grants by Grow Rural Education since 2011.
The farming industry in the United States faces serious challenges ranging from weather to financial hardships and dwindling family interest in farming.
There were 2.2 million farms in the United States in 2007, but that has been dropping annually. There are approximately two million farms across the country today. The average size of farms in the United States has steadily increased as the number of farms has decreased, according to statistics.
However, the trend is in organic farming. The latest statistics available are from 2016 where it shows 1,385 new organic farms opened up over the previous year. There are more than two million acres of land dedicated to organic farming in the United States, according to 2017 statistics. The United States is also the largest market for organic food sales globally.
Visit https://tidewaternews.com for more breaking news.