An interactive program at Southampton High School is allowing teenage students to experience the realities of distracted driving.
The program, implemented by the nonprofit traffic safety organization DRIVE SMART Virginia, is in its sixth year and began its class at Southampton High School last spring. Thousands of teens across Virginia have been through the program.
The interactive program seeks to allow teen drivers to experience dangers associated with distracted driving in an effort to show them the need to be more responsible and attentive while behind the wheel.
Distracted driving is a significant problem among teens, according to surveys. One of the reasons is they don't believe things like texting and talking on the phone affects their driving. Surveys among teens indicate that as many as 40 percent of young drivers think they can drive well while participating in distracting activities. Almost a third of those surveyed, 27 percent, said they use their cell phones while behind the wheel.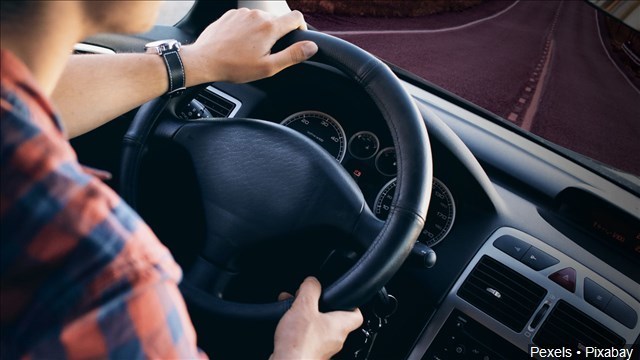 The Centers for Disease Control in Atlanta (CDC) reports that nine people are killed in distracted driving accidents every day in the United States. More than 1,000 people are injured daily in these type of car crashes, according to statistics. Texting is involved in 330,000 accidents yearly that leaves severe injuries, according to statistics.
Distracted driving doesn't just affect high school students. Thirty-seven percent of drivers ages 18 to 34 said they are pressured to answer work calls and texts while driving. Women tend to take pictures while driving with one and three admitting to the practice.
Both sexes, totaling 14 percent of drivers, admit to watching video on their phones while driving. Thirty-one percent of drivers are distracted by dogs in their cars.
DRIVE SMART Virginia said its program works to change teens' attitudes about distracted driving. Of those taking the course, 81 percent said they are now less likely to drive while distracted. Satisfaction with the course among younger drivers is even higher, with 95 percent claiming they would recommend it to their friends.
"This interactive educational program has proven to change participants' attitudes toward dangerous driving behaviors," Janet Brooking, executive director of DRIVE SMART Virginia, said. "Hopefully, this will reduce the tragic loss of young lives on our roadways."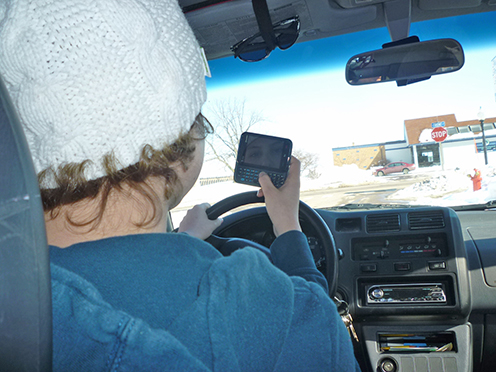 The course includes several components. A portion of it allows a virtual reality experience to drive during real-life road incidents while experiencing standard road dangers. Instructors use a 3-D headset and a functional pickup truck to create a realistic simulator to provide students to a real-life education while remaining safe in a controlled setting.
The course also includes a tricycle obstacle course to show students the risks of impaired driving, especially driving under the influence. Teens use goggles that are blurred to different impairment levels to show how hard it is to drive while drunk. The course also includes real stories from people working in trauma centers, law enforcement and from victims' families.
State Farm, one of the nations' leading insurance companies, funded the program at the high school.
"One of State Farm's primary goals is to keep drivers safe behind the wheel," said State Farm spokesperson Kate Beadle. "Drivers today face a growing number of distractions. We are especially concerned about young drivers' ability to handle distractions. They are at the greatest risk of crashing while distracted."
DRIVE SMART Virginia was founded in 1995 and is driven by a board of safety advocates from all walks of life. The board also includes members of law enforcement and the insurance industry. Contact DRIVE SMART at www.drivesartva.org for more information about the organization or the distracted driving education program.
Visit https://tidewaternews.com for more breaking news.