Barry Vaughn Pavlina lived to be 72 years old; he passed away April 14, 2019 in his home in Courtland with some of his most beloved.
Pavlina was given 72 years, but it was a life full of things one could hope for. It was full of laughter, excitement, accomplishments, dreams, and love. Pavlina was with his wife and grandson when he passed on.
There is no telling the kinds of thoughts that passed through his mind during those last moments but surely some of them were of relief because being able to see your beloved next to you before you go on is a blessing.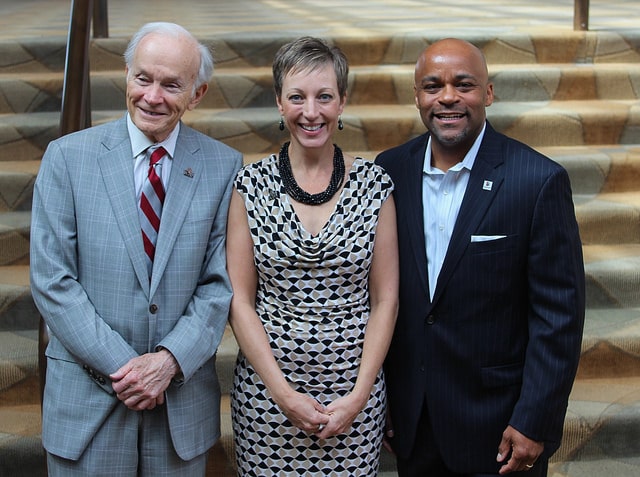 Mr. Pavlina was born in Triadelphia, a little place in the great state of West Virginia that has its own rhythm. It was the kind of rhythm that stuck with him. Those who are from this little town might recognize it in the way he spoke and the way he enjoyed the little things in life. He was the son of a good man, Louis, and a great woman, Esther Irene.
A lot of what Barry aspired to came to fruition when he was accepted at the West Virginia University. It was there where he was able to obtain a degree that told the world how much he loved the earth and nature because his degree was in forestry.
It should be pointed out that it did not take Barry long to sign up to be a Navy aviator and to be in the Navy Reserve. As much as the man loved nature and life, he was also a man of honor and a man that wanted to show his appreciation to this country by defending it if it ever came down to that.
One of his favorite pass times was golf. Yes, many of the people who knew Barry best would say he spent a lot of time on the golf courses in this great state. It does make sense as it's a slow paced sport that allows you to appreciate the landscape, the trees, the bushes, the flowers, and the scents of nature.
Barry was a pretty good golfer and was so in love with the sport that he actually began to teach the sport to younger generations at the Cypress Cove Country Club. He met, counseled, and inspired a lot of young people during his time at the country club, so a lot of people are going to remember him.
He was married with the love of his life for 27 years. Her name is Joan, and she will be carrying his memories, smile, stories, and all those little jokes he told. The two did have a step son and seven grandchildren, which made up a pretty big family. Barry also has a number of siblings that are going to talk about him and his full life. Family was important for the man, and he spent time with those he cared about as much as he could.
Yes, this moment is bitter for the family, but there is no doubt they are all finding some respite in each other and in the memories he left behind. The funeral took place on April 18 at 3 in the afternoon. It was led by Pastor Kidd over at the respectable Kingdom Life Church. Barry was taken over to the Rosemont Cemetery where other beloved people are resting as well. Many believe he is at peace now and no longer worried about the troubles of life.
The family is hoping that friends and family members send any donations to the church or to St. Jude's Hospital.
Visit https://tidewaternews.com for more breaking news.