A judge in Southhampton County, Virginia found former Ivor town clerk, Jennifer M. Bumgardner, guilty on charges of embezzlement. Circuit court judge William R. Savage determined Bumgardner was guilty of all charges filed against her. The charges involved allegations the former treasurer and clerk had stolen money for the municipality of Ivor while working for them.
Rick Francis is the county clerk of Southampton County. Francis explains Bumgardner was found guilty on 10 felony counts of embezzlement. An online database maintained by the Virginia court system lists nine of the counts against Bumgardner as involving money in the amount of $500 or more. The tenth case involved the embezzlement of money in the amount of $200 or more.
The initial arrest of Bumgardner took place in August of 2018 and was for three counts of felony embezzlement. Lieutenant Camden Cobb of the Southampton Sheriff's Department reported to local media outlets that a subsequent investigation of Bumgardner's affairs uncovered $22,000 in checks that had been illegally written, signed, and endorsed by Bumgardner.
Cobb also explained that the original arrest affidavit against Bumgardner contained information regarding a check for just over $1100 that was cashed by Bumgardner in June of 2018. Bumgardner provided a transaction report to the town council, however, that indicated she was paid $900. The complaint also showed that in May of the same year, Bumgardner endorsed and cashed a check in the amount of $1800. She showed the town council a check made out to Southern Software for the same amount. And in April 2018, Bumgardner cashed a check for $1,108 that she misrepresented to the council as being for $554.10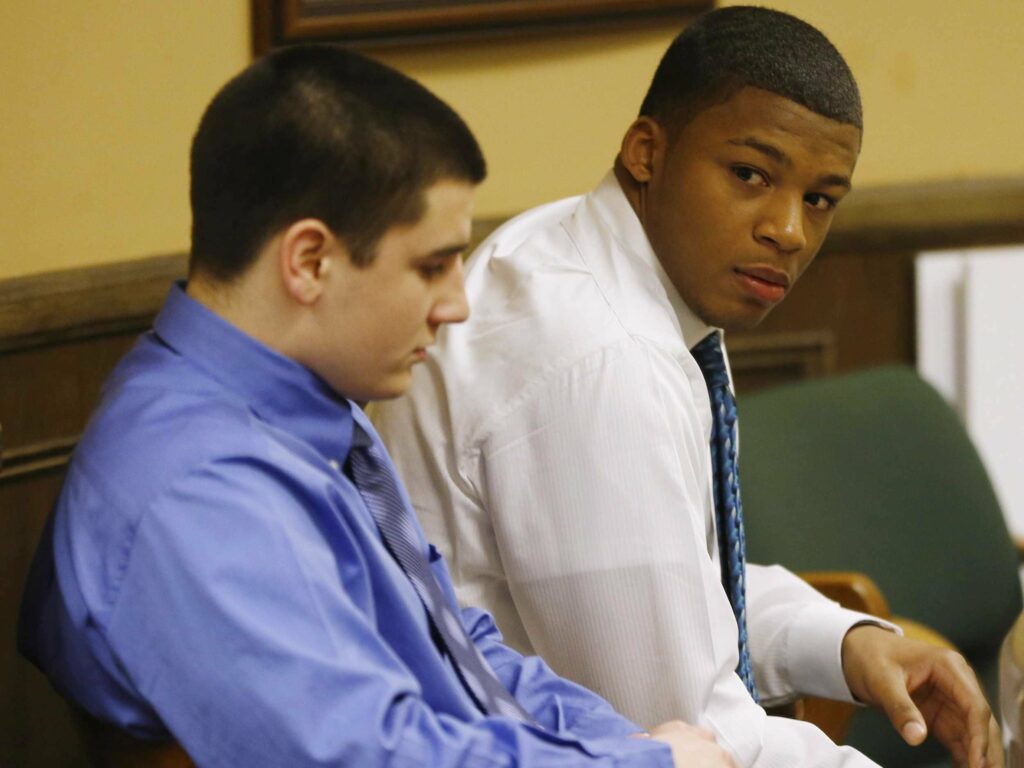 A district court judge certified the first three charges lodged against Bumgardner on January 8, 2019. Later in the same month, the grand jury found there was enough evidence to certify 10 total charges.
The town of Ivor conducted its own investigation independent of the sheriff's department. The town hired the accounting firm Britt & Peak who concluded Bumgardner was responsible for $84,000 in missing funds. The funds missing from books maintained by Bumgardner first began to disappear in July 2013 and continued to do so until August of 2018.
Bassel Khalaf is an attorney for Bumgardner and says while he and his client are disappointed in the guilty verdict, they respect the decision made by Judge Savage. The decision from Judge Savage came after listening to six hours of arguments made by attorneys from both sides of the case.
Khalaf says he and partner Taite Westendoff are now preparing for Bumgardner's sentencing hearing on September 24. Khalaf points out that his client has a lot of support in the local community and has no criminal history. Khalaf says he will continue to fight for his client despite the lost battle they suffered.
Francis was unable to identify an exact amount of money that was embezzled by Bumgardner when asked to do so. He told reporters he was unsure of a dollar amount and encouraged them to consult Bumgardener's lawyers on the matter. He did say, however, that the court only had to prove she embezzled $200 to gain a conviction. The amount of money that was misappropriated by Bumgardner could play a role in the sentence she receives.
Mayor Tara Kea attended Bumgardner's trial and says she is also unable to pinpoint the exact money amount involved. The mayor expressed a belief that the amount was more than $50,000 but not as much as the accounting firm that conducted the city audit concluded.
Mayor Kea says she is pleased with the verdict and is awaiting the rest of the justice that will be served against her former clerk and treasurer. The mayor also says the city has implemented a new system of checks and balances to ensure a similar incident never happens again.
Visit https://tidewaternews.com for more breaking news.