From its inception in 1994, the Edna Hayden Gwaltney School in Jarret, Virginia has equipped learning-challenged students to pursue promising futures. As a division of Jackson-Field Behavioral Health Services, this academy awards students with high school diplomas or General Education Development equivalency certificates upon completion of their respective curricula. The 2019 graduating class was recently privileged to hear an inspirational exhortation from the Rev. Johnnie Worrell, pastor of Grace Commission Outreach Baptist Church in Franklin. In a fitting oration, the former New York City police officer turned minister told graduates that the direction of their lives depended on the choices they make.
The June 7th ceremony highlighted the achievements of eight students who received diplomas and certificates. Convened at the Golden Leaf Commons at the Southside Virginia Community College Emporia Campus, the event was hosted by Johnnie McKellar, Director of Education at Jackson-Field. Gwaltney students and guests of the graduates were also in attendance. Financial supporters of Jackson-Field endowed seven scholarships and two book awards to help the newly-minted graduates with the costs of college, trade school,and nursing school. The departing students also received class rings, roses (for girls) and wallets (for boys). Cash prizes–underwritten by the Episcopal Church Women of the Diocese of Southern Virginia, as well as two anonymous givers–were also conveyed.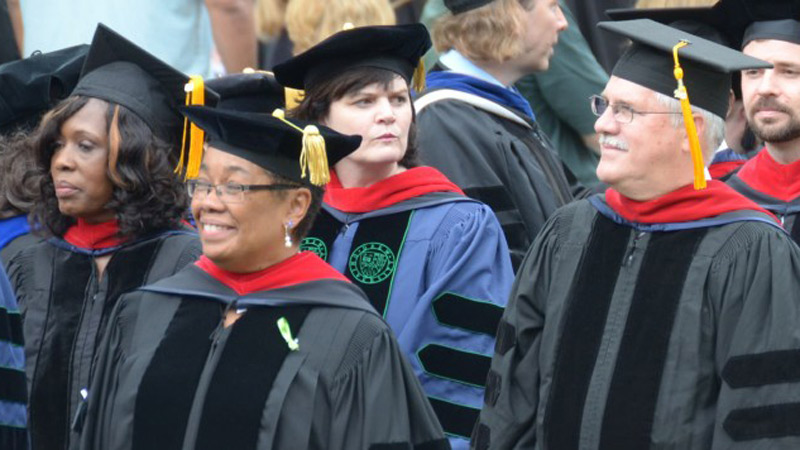 A noted preacher and mentor, Rev. Worrell has established a significant reputation in Franklin for spiritual leadership and practical life coaching. In his message, he told the assembled group that every decision brings consequences. He added that making wise choices, though sometimes hard, yields positive results more often than not. The audience responded enthusiastically throughout Worrell's presentation. Backed by his own theological studies and decades of experience with New York's youth culture, the pastor was in a unique position to speak to this particular student population.
Enrollees at the Gwaltney School are those who had thus far not met the academic requirements for their respective age-based grade level. This difficulty can be due to internal and external factors. Whatever the cause, the students are assessed through a battery of tests so the teachers can create an optimal learning plan for each one. Various tracks offered include middle and high school curricula, vocational training, special education and GED studies. The school partners with a number of institutions to provide such a comprehensive array of options. Among them are Southside Virginia Community College as well as the University of Nebraska and the University of Missouri (both through distance learning programs).
Those who successfully complete these programs are then feted to a graduation ceremony complete with scholastic regalia, music, family, friends and, as with the June 7th observance, a commencement speaker.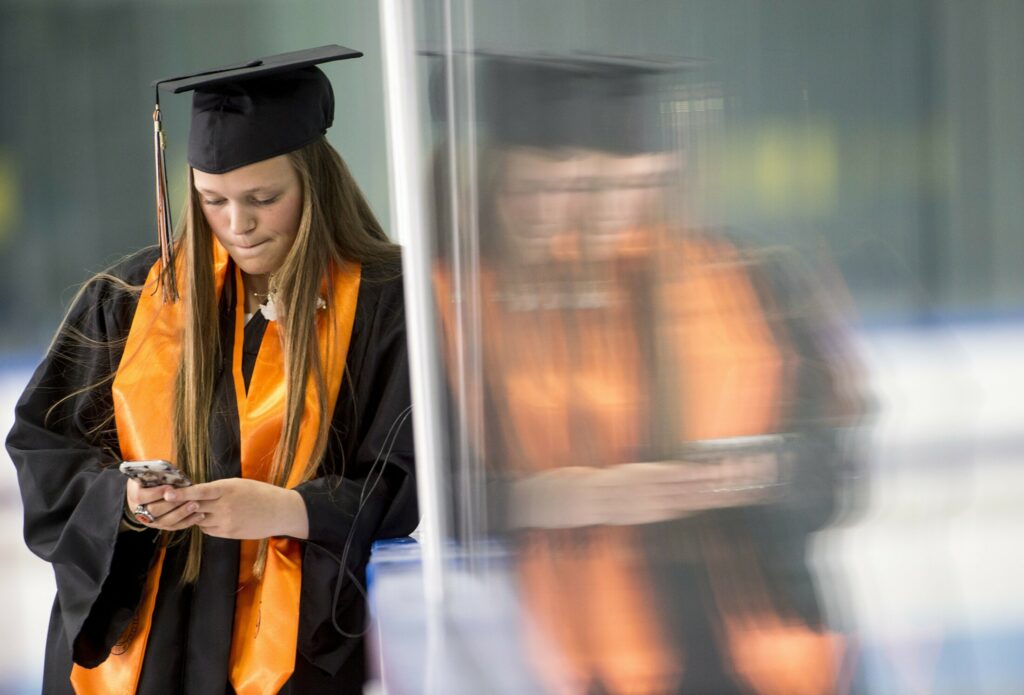 In addition to Rev. Johnnie Worrell, a student speaker was featured on the program. She expressed appreciation for all the ways in which the Gwaltney School supported and aided her while she went through treatment at Jackson-Field. She also encouraged students with her plans to attend nursing school. Complementing the minister's thoughts–which were based on long experience–her message was forward-looking, focusing on realizing opportunities and embracing the future.
Jackson-Field Behavioral Health Services is a comprehensive mental health organization that provides addiction and recovery treatment; trauma informed treatment; an array of non-sectarian spiritual services; and the educational and vocational programs found at the Gwaltney School. Founded in 1855, its focus evolved to serving children and adolescents who may have suffered from neglect or abuse. Graduating classes from Gwaltney are benchmarks of success for Jackson-Field, one reason why the school puts such a premium on this annual celebratory ritual.
This most recent class brings the tally of graduates to 185.
Visit https://tidewaternews.com for more breaking news.