Recently, the Donna McCollough Chamber scholarship was awarded to one lucky student this year. The scholarship is awarded to those students who have demonstrated strong academic achievement and leadership, combined with a healthy involvement and commitment to the community around them. This year, the winner of this coveted scholarship was student Anthony Ona, who has recently graduated from Southhampton High School.
School Life
Anthony Ona attended Southampton High School where he showed his academic prowess by maintaining a high GPA while being enrolled in challenging honors and academic curriculum classes. On top of this excellent academic performance, Mr. Ona demonstrated a passion for extra-curricular activities, as well. Anthony was a member of several after-school clubs and activities, including the National Key Club, National Honor Society, and the National Beta Club. To further broaden his experiences and talents, Anthony participated in multiple sporting activities, namely cross country and soccer, while also being a member of the high school concert band.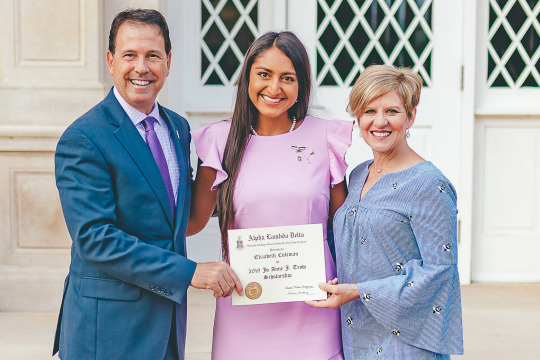 Outside of School
Anthony Ona was a great student and dedicated much of his time to school-related activities, but he was also an exemplary person outside of the school area. He managed to showcase this through a number of local and community-oriented activities and projects.
As a member of the St. Jude Parish, Mr. Ona was a classroom assistant but also worked closely with his church outside of the classroom. Anthony spent time as an altar server, a lector, and a cross bearer. To help his fellow teens and youth members, Mr. Ona even served as the youth liaison on the Parrish council. Over the course of a six-year period, Anthony managed to volunteer in over 800 hours of service with the YMCA Leaders Club, as well as holding a leadership position on the Executive Board. Other volunteer work was done through local chapters of the Relay for Life and Knights of Columbus organizations.
Anthony was also an active member of the Scouts since early childhood. His love for nature and scouting began in the first grade with Cub Scouts. From there, he continued to work hard and maintain the morals and code of scouting. Mr. Ona held several leadership roles within the organization during his time in the Scout. Some of these positions include patrol and troop quartermaster, patrol leader, and junior assistant scoutmaster. Over the years, Anthony attained several notable scouting achievements:
• Attained Eagle Scout with five Eagle Palms
• Camped 99 nights
• Hiked 119 miles
• Received Order of the Arrow (BSA National Honor Society)
• Attended National Jamboree
• Completed Philmont Arrowhead Scout Ranch Expedition
• Earned the Arrow of Light Award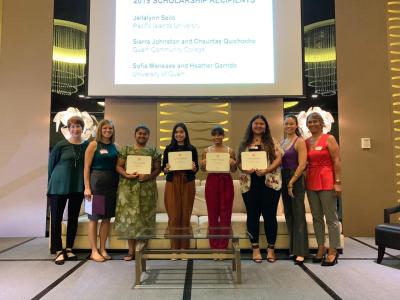 A letter of recommendation was included, which stated among other things, "His maturity and politeness is almost unheard of now. It is because of these prestigious qualities that Anthony has become the successful young man he is today. He is an enthusiastic and passionate leader and volunteer, building up his peers and making a positive difference in his world." His parents, Alex and Maria Ona, MD, are very proud of their son. This fall, Anthony plans on attending the Virginia Military Insitute to further his education and career goals.
The Donna C. McCullough Chamber Scholarship
The Donna C. McCullough Chamber Scholarship is named after the Franklin-Southampton Area Chamber of Commerce Director from 1976 to 2004. First presented in 1995, the annual scholarship's purpose is to provide recognition to a student who is involved in the community and has demonstrated leadership and academic achievement, with a strong emphasis on community involvement.
Visit https://tidewaternews.com for more breaking news.