Neil Cavuto of Fox News spoke up recently to defend the friendship between talk show host Ellen DeGeneres and former United States President George W. Bush. The pair were spotted sitting together and laughing Sunday at the NFL game between the Dallas Cowboys and the Green Bay Packers.
Many people on the left were quick to criticize Ellen for being friendly with the conservative President. Many on the right criticized Bush for spending time with a liberal celebrity.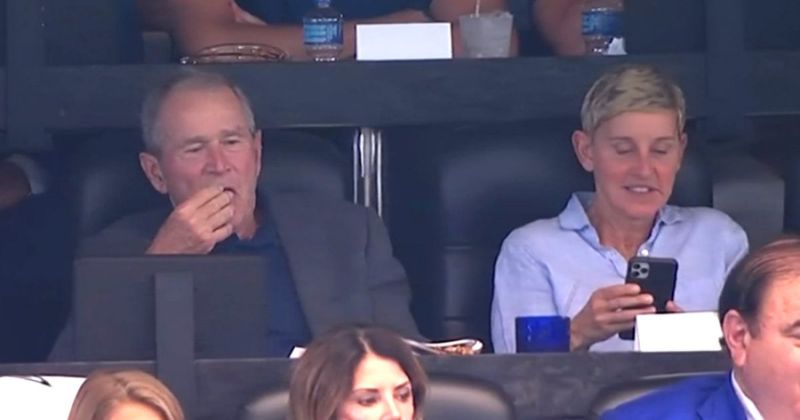 On Tuesday, Ellen DeGeneres used her talk show platform to explain and defend the friendship, reminding viewers that "we're all different" and that everybody should be treated with respect. She went on to explain that it is wrong only to be kind to people with whom you agree and that the basis of kindness should be a respect for all people.
DeGeneres, who came out as a lesbian in 1997, said that she was friends with the former President, despite his past views on same-sex marriage. Bush was reportedly happy to see Ellen defend their friendship on her talk show, calling himself a fan of Ellen DeGeneres. Freddy Ford, the spokesman for the Bush family, stated that the President and his wife Laura had a wonderful time with Ellen DeGeneres and her wife, Portia de Rossi. He also noted that the President appreciated DeGeneres's comments about mutual respect, and agreed with the message it sent.
Neil Cavuto agreed with DeGeneres and Bush's decision to be friends on his Fox News talk show "Common Sense."
Cavuto said that friendships should go beyond politics. He stated that today's political world is polarizing, and many people disagree vehemently with one another. Cavuto sent a message to go beyond politics and to be friendly to everyone, despite their views.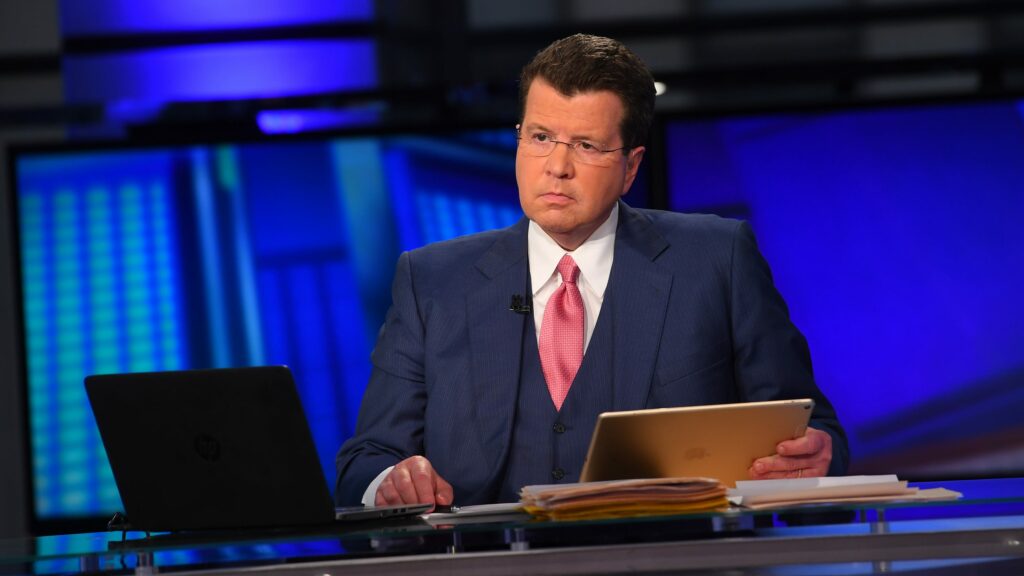 Cavuto was also quick to remind his audience that TV personalities are more than they appear. He stated that these personalities have lives beyond their shows and that they shouldn't be judged for personal relationships. Cavuto also implied that the relationship between DeGeneres and Bush should be an example of the kinds of relationships people in America should be forming with one another.
Cavuto went on to use examples from cable news, saying that he often appears on television to debate a member of the opposing political party. He said that despite disagreements, he always strives to remain friendly on and off camera, adding that most people in the business are genuinely good people.
Cavuto then complimented several of his colleagues for their off-camera kindness, including Shephard Smith, whom Cavuto called "one of the kindest and most decent people in any profession." Of his peer Sean Hannity, Cavuto remarked he would "give you the shirt off his back," adding that it didn't matter if you were conservative or liberal. Cavuto went on to compliment other fox colleagues, including Bret Baier, Steve Doocy, Bill Hemmer, Brian Kilmeade, and Martha MacCallum.
Cavuto then went on to compliment members of other news stations with differing political views. He remarked that Rachel Maddow is beloved by her staff for her compassion and ambition. He stated that Don Lemon can be charmingly self-disparaging and that Chris Cuomo can be equally funny.
Chris Cuomo and Don Lemon responded to Cavuto's compliments on their shows, "CNN Tonight" and "Cuomo Prime Time." Cuomo called Cavuto a mentor and friend and stated that he was sending a critical message in tumultuous times.
Neil Cavuto hopes to send a message to America that will pull the nation out of difficult times. The host hopes that people can be kinder to one another and make the country a better place.
Visit https://tidewaternews.com for more breaking news.