Outside of San Francisco, many areas are now without power, and people are angry.
Pacific Gas and Electric (PG&E), which is the local utility, says that the region could be without power for a number of days to come. It cut off the power because of the threat of winds, which could result in fallen power lines and subsequent wildfires. In 2018, fallen transmission lines caused the worst wildfire in the history of California.
Ray Riordan, who is the director of the Office of Emergency Management, believes that conditions are "ripe" for wildfires and that "any spark" could cause them.
According to the National Weather Service, it is possible that the area will experience the "strongest wind event" since the North Bay fires in 2017.
About a half million people are currently without electricity according to PG&E, and another 200,000 people will be without power soon.
Last year, a fire centered in the town of Paradise resulted in 86 deaths and 150,000 burned acres. This led to an investigation, which found found that insufficiently maintained equipment owned by PG&E was the cause. The company was also blamed for fires that occurred in 2017.
The 2017 fires resulted in a slew of lawsuits against PG&E, which sent the company into bankruptcy, which is a problem that it is still working its way out of. Still, most residents in the area have no choice but to use them, as there are no other sources of power.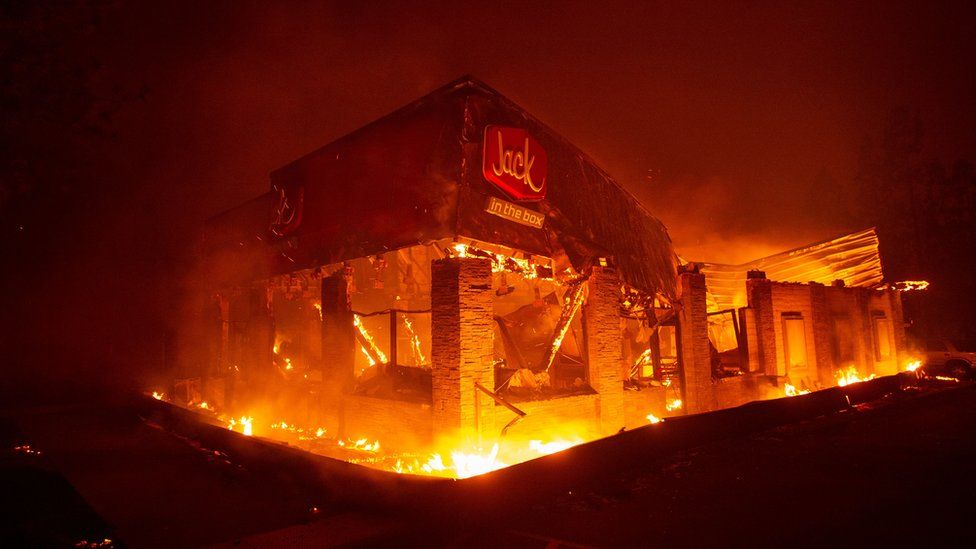 Tamar Sarkissian, who is a spokesperson for PG&E, called the fires that have ravaged the area in the past two years "unprecedented." She also said that what they have learned from them is that they need to do whatever it takes to protect both their customers and the communities they serve, and this is why they are shutting off the power.
During the past year, PG&E implemented a number of planned outages to prevent wildfires. But the outages that are currently ongoing are its largest by far.
Gavin Newsom, who is the governor of California, said that no one in state government is happy about shutting down people's power. But he added that for many months now they have known that this was something that they would likely have to do, and that it was necessary to keep people safe.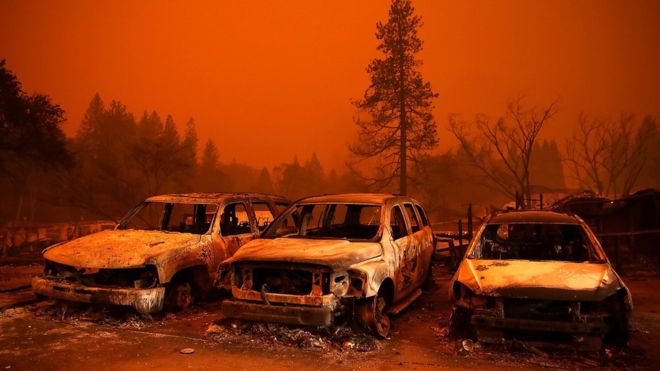 All together, it is expected that the planned outrages will affect over half the counties in California. Warnings have gone out in an area that stretches from north of the Bay Area — in the wine-producing regions of Sonoma and Napa — all the way to south of the Bay Area in Silicon Valley, where many of the country's leading technology companies are located, such as Apple.
According to local stores, shoppers have been buying large quantities of supplies because of the power outages, which will continue as long as weather conditions persist.
Libby Schaaf, who is the mayor of Oakland, says that the possibility of being without power for 5 days is "devastating." But she further says that this is the worst-case scenario.
Recently, area residents have been flooding websites that are providing information about the outages, which have caused these sites to crawl from the heavy usage. At the same time, many have expressed displeasure about the outages on PG&E's social media accounts.
In response to the outages, PG&E has opened nearly 30 community centers across the area to provide services such as bottle water, bathrooms and electronic-device charging. Though these centers are open only during the day.
The outrages have also caused a large number of schools in the area to close as well.
Visit https://tidewaternews.com for more breaking news.