Starting an LLC is a great way to protect your assets and gain credibility for your business. But how do you actually start an LLC? The first step is to select a name for your LLC and register it with your state. You'll also need to file paperwork with your state to officially create your LLC. Finally, you'll need to get an EIN.
This guide will walk you through everything you need to know to start your LLC. If you prefer to get professional assistance with starting your new business consider trying an online LLC service such as Zenbusiness LLC.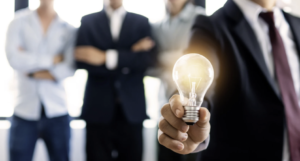 Selecting a Name for an LLC
The first step in starting an LLC is to select a name for your business. Your LLC name must be unique and distinguishable from other businesses registered in your state. It's good to check with your state's business registration office to ensure that your chosen name is available.
Your LLC name must also include one of the following to ensure compliance:
– Limited Liability Company or LLC
– L.L.C.
– LC
– Ltd. Liq. Co.
Your LLC name can be in any language, but you'll need to register a DBA (Doing Business As) if you want to do business under a different name from your name filed with the state. It is important to note that your LLC name is different from your trade name, which is the name you use for marketing and branding purposes.
Register Your LLC With The State
The next step is to register your LLC with the state in which you will be doing business.
You will need to file your Articles of Organization with the state, typically done online.
The filing fee is usually around $100, although it may be more or less depending on your state.
In some states, you may also need to file a Certificate of Good Standing from your home state if you. Need help from a professional LLC service? Check out Inc Authority
Obtaining An EIN
Next you will want to obtain an EIN with the IRS.
You can do this by going to the IRS website and following the instructions.
An EIN is basically a social security number for your business, and you will need it for tax purposes and opening a business bank account.
Get A Business Bank Account
The last step is to get a business bank account.
You will need your EIN for this as well.
A business bank account is important because it helps to separate your personal and business finances, which is important for tax purposes.
It can also make it easier to track expenses and income for your business.
Once you have all of these things set up, you will be ready to start operating your your new business.
Conclusion
Now you are ready to start your own business.
You should have a clear idea of what you want to do, what you need to get started, and what you need to do to keep your business running smoothly.
Remember to stay organized and keep track of your finances so that you can be successful.
Starting your own business can be a lot of fun!