Those lucky enough to live for a full century can speak to achieving a milestone not afforded to many persons in this world. But exceeding a century by another 5 years is even more unlikely. Mildred Katherine Williams Doughty of Franklin, VA, was fortunate enough to achieve this nearly impossible accomplishment. At 105 years old, Midred Doughty, the widow of Lonnie Lee, her husband of 60 years, passed away on June 24th, 2015.
Born on June 16th, 1910 in Courtland, VA, Mildred, daughter of George Kenneth and Viola Whitehead Williams, lived through arguably the most eventful and developmentally significant century of all time. She has lived through 2 world wars, 18 US presidents, as well as multiple world-changing discoveries and innovations. How did she do it? At her 100th birthday, Doughy was asked about how she has accomplished such life longevity. She attributed it to clean living. She did admit, however, that she drank casually and smoked for a year of her life while she worked as a teacher. She would comment that she smoked because she was not supposed to, an indicator of a possibly rebellious age.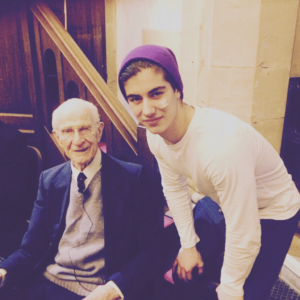 Doughty graduated from the College of William and Mary in 1932 and attended multiple reunions. Most impressively, she was commemorated with her own personalized brick at her 75th college reunion. 5 years later, she became the only person in the history of the institution to attend an 80th college reunion.
Doughty was widowed and had lived past the loss of her brother George who passed away in 1987 at the age of 74. She also had a sister, Rebecca Davis who at 85 years old resides in Suffolk, VA. Doughy is survived also by her 4 daughters: laine Burkhart of Atlanta, Gwynn Doughty of New Bern, North Carolina, Lynda Mahoney of Virginia Beach, and Carolyn Chio of Phoenix. Additionally, Doughty had three grandchildren, eight great-grandchildren, and two great-great-grandchildren, in addition to a litany of nieces and nephews.
Mildred's daughters, speaking to her amazingly long life would say that her mind was sharp and spirits were high. They claimed she was in better health than they were. Her active lifestyle and determination to move forward with life, they believe propelled her to live for such an extended time.
Doughty kept up a busy schedule in life. She was an active member of the High Street Methodist Church where she taught Friendship Bible Class to both adults and children. She served on the church's board for almost a decade and a half and was the former president and longtime member of the United Methodist Women organization. Additionally, Doughty was a member of multiple other organizations in her community. These included the Franklin Women's Club, The Christian Women's Club, The Southampton Garden Club, Cypress Cove Country Club, and the Southampton County Historical Society. It is easy to see how all this activity would have kept her mind sharp. Her ambitious and clearly fulfilling life kept her moving forward for over a century.
The funeral services for Mildred were to be held on June 27th, 2015 at the High Street Methodist Church, after which she was set to be buried at the Poplar Sprint Cemetery. By her family's request, instead of flowers, they preferred that donations be made to the church, or to another worthwhile charity.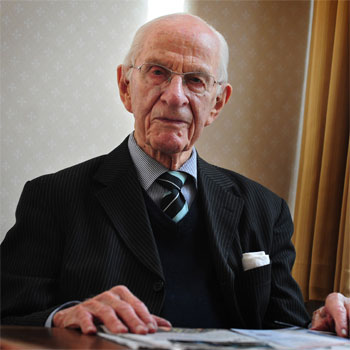 Mildred will surely be missed by her family and friends who undoubtedly will continue to be impressed by a sharp, active and positive woman who left a wide legacy on those whose life she was a part of. She will be mourned, but also admired for her 105 years of positive living and dedication to the fellow members of her community.
Visit https://tidewaternews.com for more breaking news.