Business has been good for Dr. Alicia Gerald and her Ivor Veterinary Clinic. It has been so good that she has had to move the clinic to a larger location.
Gerald said that her clinic's previous location was literally being overrun with all their patients, so moving to a new facility was their only real option.
While the clinic once operated on Main Street, those needing the clinic's services will now have to visit them in a new metal-framed building that is located on Route 460. They are located just beyond the traffic light in the direction of Suffolk.
Dr. Gerald added that the new facility is better in every possible way. Not only does it have more modern equipment, but it also has twice the space. The facility further has plenty of street parking, which was always a big problem at their Main Street location.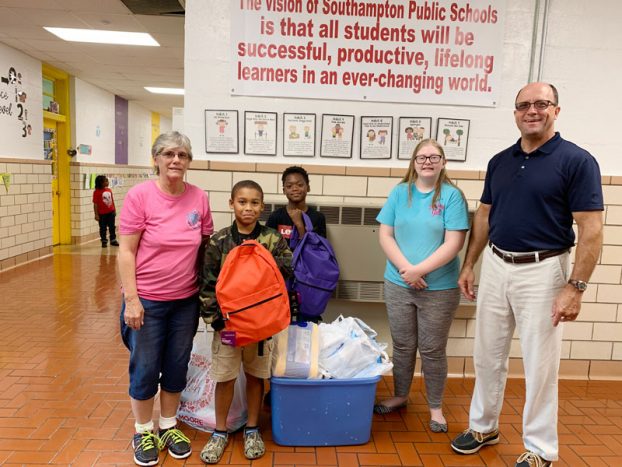 Back then, she says that parking would often get so bad that people would have to park all the way in the parking lot of the town's fire department. But now they have a building with a huge parking lot.
For a long time, Dr. Gerald has wanted to move her practice to a larger facility. Then, she discovered that she could purchase the highway lot, so she decided to build her own facility.
The doctor says that she is "very pleased with the outcome." She went on to say that now they have everything that they need and "it's going to be just right."
Gerald's new facility encompasses 4,000 square foot of space, which is about twice that of the location on Main Street. The new facility includes 5 examination rooms, an intensive care room, an operating room, a central treatment area, an office, a break area, a grooming area and other areas.
The doctor is originally from South Dakota. She first came east to attend Old Dominion University before receiving a veterinarian's degree from Virginia Tech. After spending two years working for the U.S. Navy in Norfolk, Gerald moved into town.
When she arrived in 2011, she first worked for veterinarian Dr. John Bensenhaver. She worked for him until 2013 when he retired and sold her his practice.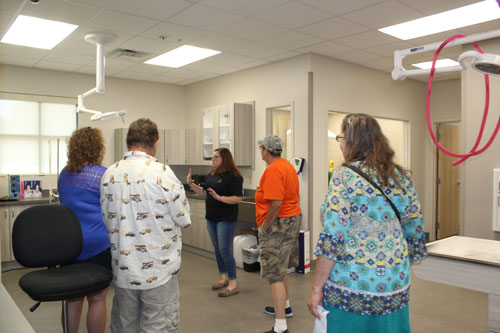 Today, Dr. Gerald lives in Berlin with her husband Martin. The Ivor Veterinary Clinic employs 13 people. This includes another veterinarian: Dr. Jamie Harver-Ballinger, who is an Ivor native and who graduated magna cum laude in January of 2016 from St. George's University School of Veterinary Medicine. She joined the staff of Ivor Veterinary Clinic one month later.
Since moving to the new location, the clinic has added 3 additional employees. They did this in anticipation of having an increased workload at the new location.
But the clinic is not for everyone. They only treat small animals, such as a cat or a dog. Dr. Gerald says that they are "not equipped to treat horses or animals of that size."
Those looking to treat their pet at the clinic should make note of the clinic's new working hours. Mondays through Thursdays the clinic is open from 8:00 am to 6:00 pm. On Fridays, though, they close one hour earlier. This means that they are open from 8:00 am to 5:00 pm. The clinic also has limited Saturday hours. They are open the first and third Saturday of every month, but even then they are only open between 8:00 am to 12:00 pm.
Coincidentally, it was on a Saturday that the clinic recently held its ribbon-cutting ceremony at its new facility. This was followed by an open house for people in the community.
Visit https://tidewaternews.com for more breaking news.