Elementary School Students Learning About Oysters Hands-On in Suffolk
Elementary school students are learning to explore marine life in Suffolk but are taking more of a hands-on approach by performing oyster dissection.
For a long time, students relied on textbooks, audio, and film clips to learn, but the hands-on approach has been largely ignored. This is not to say that some schools don't participate in this type of teaching, but resources, time constraints, and other obstacles can make this approach impractical.
As important as regular lessons are, a hands on approach can help kids see how the information their teachers teach can be applied to real life situations. These are lessons kids like Jason Albright, a 4th grader at Windsor Elementary, or Oliver Littlon who is a bright child attending Northern Shores Elementary, came to learn during this hands-on marine life lesson.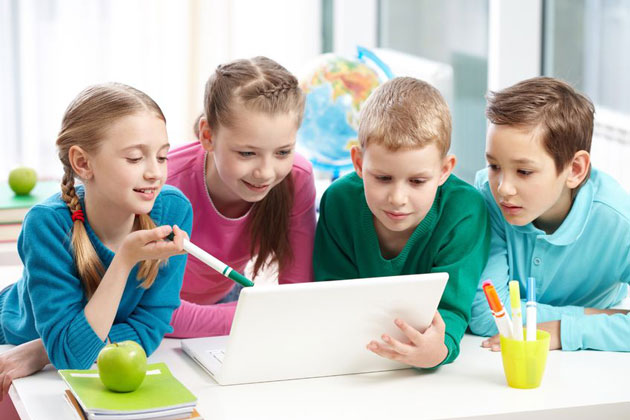 All of this is possible through the Deeper Learning program that was initiated by Pioneer Elementary School and is being executed by the Tidewater Regional Governor's School. The program only lasts for a week, but it is always showing positive results because it has reignited a sense of wonder in children and a hunger to learn more.
There are a lot of ways to learn something; this program happens to be focusing on one aspect, which will hopefully inspire other schools to do the same for their students.
There were 60 students in attendance. These students are some of the brightest of various regions. The grades range from fourth all the way to seventh grade. The students all come from diverse backgrounds and have been taught by different teachers, yet they all were experiencing the same marine lesson. The excitement was evident that day, and the teachers participating couldn't be happier for the opportunity.
The schools who were able to send kids to this event came from places like the Isle of Wight, Southampton, Franklin, and Suffolk. It is clear that the people running the program wanted to include as many kids as possible.
The program exposed these children to marine technology, engineering, and even types of artistry involved in marine study. All of the lessons learned have real-world applications. The students asked the right questions and were ready to continue their lessons because the entire experience was that exciting. These are the kinds of reactions that educators were hoping for, and it is generally what they received.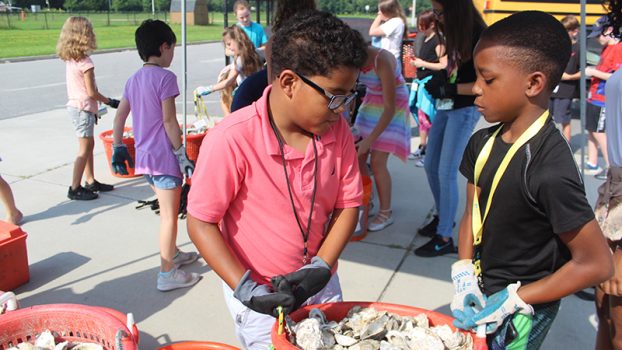 Katia McCarter was the person leading this session. She is passionate about marine life and marine biology in general. She is an assistant to oyster restoration because Katia knows how important these little creatures are to marine life. Katia is part of the Chesapeake Bay Foundation, who is adamant about making sure that marine life continues to flourish, even with all the environmental threats that other human activity seems to pose.
Katia taught the children everything about oyster dissection and how important these creatures are, telling them they can actually filter about 50 gallons of water per day. The oysters the kids used during this fun experiment were donated by restaurants in the region. A lot of restaurants participated, totaling 78 showing how important education is to Virginia.
Once the kids were done with their experiment, they helped tie each oyster. These oysters are now ready to go into tanks in one year, where they are going to be seeded with oyster larvae. Given enough time, the people that work with McCarter are going to release those oysters into the Lynnhaven River, where they will get to continue the good work they do for the ocean.
There is a lot more to come from this program, but it is easy to see how important these lessons are for the kids.
Visit https://tidewaternews.com for more breaking news.