When seeking to establish a presence in a given community, commercial and industrial enterprises must weigh their prefernces against a variety of considerations. Heavily weighted among these variables are the amount of real estate presently on hand and the status of those parcels, i.e. who owns them and are they zoned in accordance with the desired use? At present, for example, there are about 150 acres in Franklin's Pretlow Industrial Park. In addition, there are 80 acres ready for development in the Southampton Commerce and Logistics Center as well as 27 acres in the Southampton Business Park.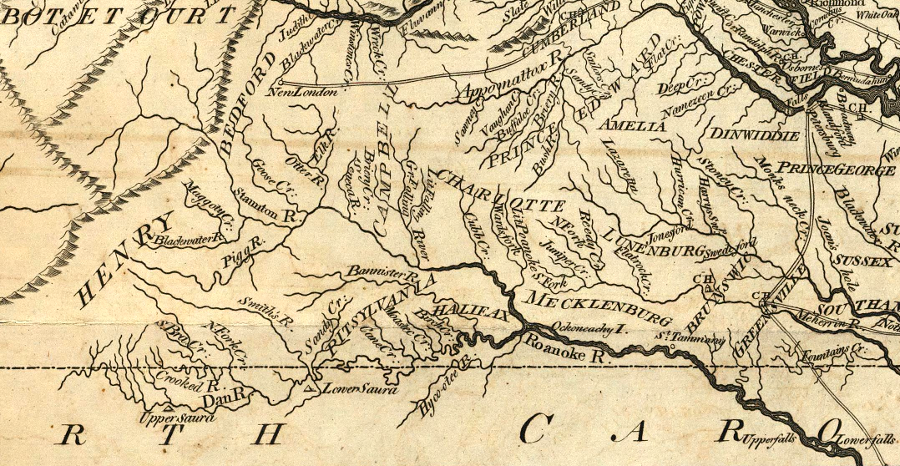 The good news is that there is even more available acreage in the city of Franklin and Southampton County. These properties can all be found at the Franklin-Southampton Economic Development corporation's website and the statewide database, MyVirginiaScan. Still, many of these properties are not shovel-ready as far as development is concerned. Furthermore, there are varying degrees of access to public utilities and and essential infrastructure. While the fact that the lands are there and available is promising, it is the preparation and positioning of the real estate for improvement that brings the promise to fruition. This remains the challenge for business and political leaders.
Indicative of this challenge is the recent review of the Comprehensive Plan of the City of Franklin and that of Southampton County. Dominating this review is a debate over land use designations as distinct from zoning designations. There is, in fact, a definite demarcation between these two classifications. The land use designations found in the Comprehensive Plan focus on the future. Zoning designations, by contrast, refer to the here and now, i.e. current allowances and guidelines such as acceptable lot dimensions, setback locations, buffers and landscape standards, to name a few. In brief, land use designations concern potential utilization within the legal framework; zoning designations refer to legal uses that are currently permitted.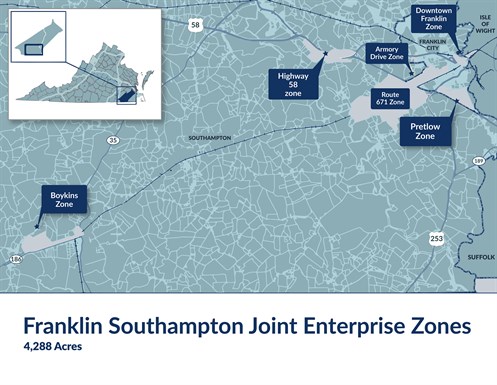 The purpose of the Comprehensive Plan is to make recommendations pertaining to how the zoning ordinance is applied. A secondary function is to do likewise with the subdivision ordinance. Proposing general uses of land within its jurisdiction, the Plan also suggests where utilities and public facilities–e.g. schools, parks and fire houses–should be situated. Additionally, it forecasts population growth. The object of the zoning ordianace is to set guidelines as to how land is purposed and used. Splitting the locality into multiple districts, the ordianance then issues acceptable uses for each one: agriculture, industry or commerce, for example. n contrast with the Comprehensive Plan, the zoning ordinance makes no recommendations, and will overrule the Plan in the event of conflict. Where the subdivision ordinance creates smaller plots from larger tracts, it has no bearing on the zoning ordianance, which dictates minimal size for each parcel.
Understanding the differences puts the Comprehensive Plan into context: its designations do not have the weight of law behind them. They are simply endorsements for prospective use at a later date. For these to gain official and legal sanction, they must be proposed, in due time, and be approved by both Planning Commission and City/County lawmakers. The merits and drawbacks of these recommendations are exhaustively debated within these government bodies. This means the Plan, and its land use designations, are subject to rigorous evaluation before attaining the power of ordinance.
These distinctions are not exercises in government hair-splitting. They are crucial to know for attracting businesses and locating them optimally throughout the City and County. All; future recommendations must be feasible when measured against the ordinances that presently govern zoning. When making proposals to enhance business presence, more information is preferable.
Visit https://tidewaternews.com for more breaking news.