Emily Jane "E.J." Bankson is a star softball player from Windsor who just signed a letter telling the world of her intention to play for George Mason University.
The letter of intent is not necessarily binding, but it definitely tells everyone how passionate she is about attending George Mason University after high school. It was an eventful day that Tuesday when E.J finally decided to do this ceremony, and everyone was there to see it take place at 3:30 p.m.
A lot of people from Windsor High School were in attendance as well as adults who are interested in little E.J.'s future. The signing ceremony took place at the school's new collaboration space, where everyone had enough room to see and congratulate E.J. on her noble intentions.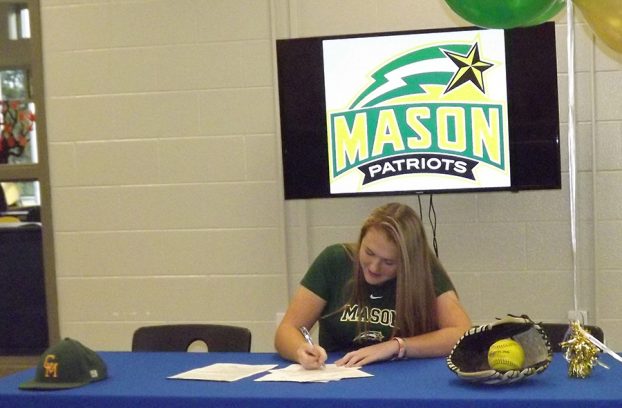 Bankson has been playing softball since she was seven years of age. She showed great promise, even at that young age; it was almost as if softball was in her blood, which was something her parents saw and nurtured. They allowed their daughter to continue playing the game, learn to be better, and ultimately get involved in her own school's softball team.
When Bankson finally made it to high school and joined the team there, she was immediately placed on varsity and remained there the entire time. This tells everyone how good this young girl is at this sport that she absolutely loves. E.J. also joined the regional softball team, and this team was made up of students from different schools in Windsor or surrounding areas.
She was able to play with students from Windsor High School and Nansemond-Suffolk Academy, just to name a few. Little E.J. has been a member of this team for seven years. Remember that she is only 16 now.
It should be pointed out that with this letter of intent, Bankson was also telling the world what she wanted to accomplish at George Mason University, which has to do with forensic science. E.J. has been interested in forensic science for a long time. She looked up information online about it and watched content about this particular science so that she could get more familiar with it.
Clearly, E.J. finds the subject pretty exiting, and hopefully, it is something she could excel at just like softball. Some of those who attended the ceremony asked the star athlete why she was choosing to go to this particular university. Of course, everyone knows that the softball team there is excellent, but it seems that E.J. was going to this university because she also loves the area.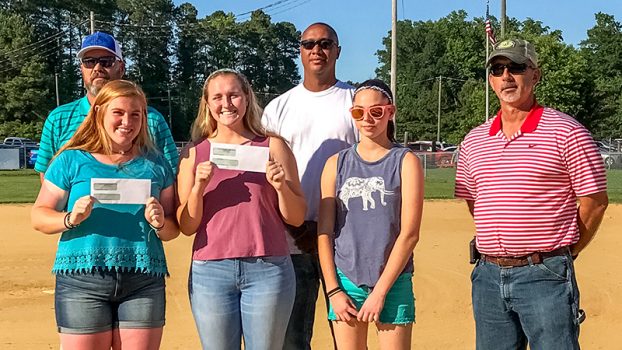 Washington DC is an incredibly diverse place in the United States, and it is a place where E.J. can experience a new way of living beyond what she is used to. E.J. also said that she was very interested in all the opportunities around the DC area.
It is clear that this young girl is more than passionate about the sport she loves, but she also has a good head on her shoulders. E.J. knows that it is important to have a fall-back career should the whole sport career not work out the way she hopes.
The school E.J. is trying to attend is in Fairfax, Virginia, which is not further than 19 miles from the DC area so that gives E.J. enough of a buffer between her and all the stuff that goes on day-to-day in the DC area.
Little E.J. does have a lot to be excited about, and it looks like she cannot wait to get started with her life as a college student and a productive softball team member in the university she is intending to go to.
Visit https://tidewaternews.com for more breaking news.