New Voting Machines Will Be Used Soon in Southampton
Since the infamous Florida ballots of the Al Gore vs. George Bush election, the method of voting has been a nationwide topic. Different jurisdictions use different types of vote counting. Some still rely on paper ballots, and others use voting machines. However, different vendors use different systems, so even among voting machines, there is a large difference from location to location.
Because control of elections in large left to local governments, counties have the final say on which types of voting machines will be used from which contractors. Recently, the Southampton Board of Supervisors had a vote which determined the county will replace its voting machines across its 13 districts.
Issues with Old Voting Machines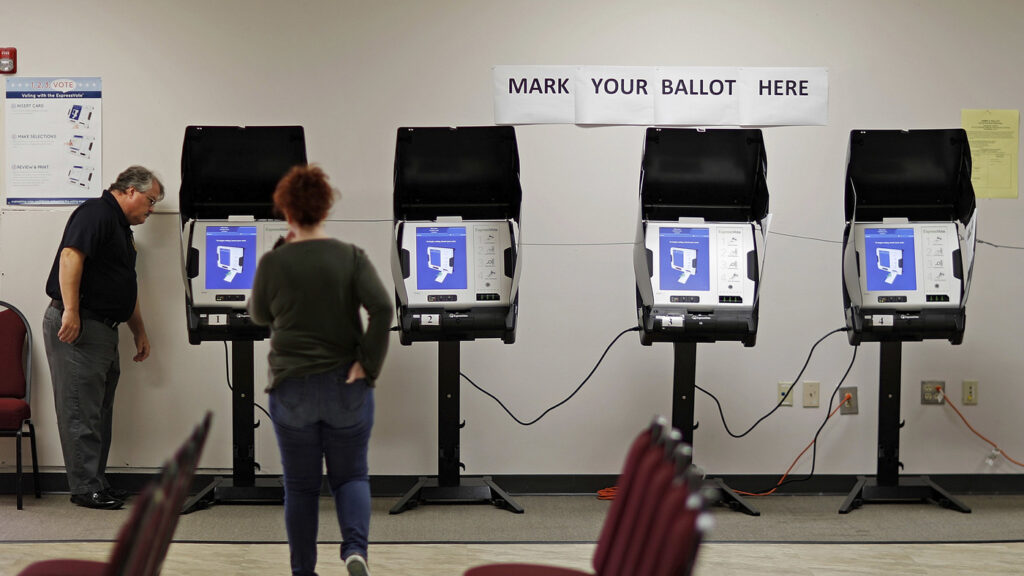 The move to switch machines comes on the heels of a controversy surrounding the 2014 election day problems, blamed largely on the county's current elections machines manufacturer, AVS WINVote. Complaints of crashing were widely reported, impeding the proper execution of the election and even potentially calling results into question.
Following complaints, the Virginia governor ordered an investigation into the matter. Conclusions from investigators indicated that the voting system was very susceptible to crashing and vulnerable to attacks from hackers.
Voting machine hacking, including as it pertains to this brand, is a common threat nationwide. The WINVote machine, in particular, has earned the nickname "America's Worst Voting Machine" because of the system's vulnerabilities and poor design. Unlike other tech industry giants like Google and Apple, voting machine manufacturers are reluctant to employ the services of "white hat hackers" – hackers hired by a company to find weaknesses and, ultimately, to repair them to tighten security.
Despite the industry's resistance to publicity in terms of weaknesses of voting machines, hackers have proven many of WINVote's vulnerabilities, most notably at Defcon, a hacker conference. With 30 of the company's machines available, hackers competed to break into the system and change votes.
They were successful, proving that the system could, in fact, be hacked and the votes changed. Many of these hacks were relatively simple, using commonly known techniques that raise the specter of possible election tampering, either by rogue hacker groups or by government-sponsored organizations.
All of this new concern over voting has ramped up following the highly contentious 2016 presidential election in which Russian interference was suspected. Although Russia is proven to have been involved in other ways like farming social media accounts, there remains no evidence that they actually succeeded in hacking into voting machines. However, the possibility still exists as Southampton County and the rest of the nation prepares for the upcoming 2020 contest.
SouthHampton's New Voting System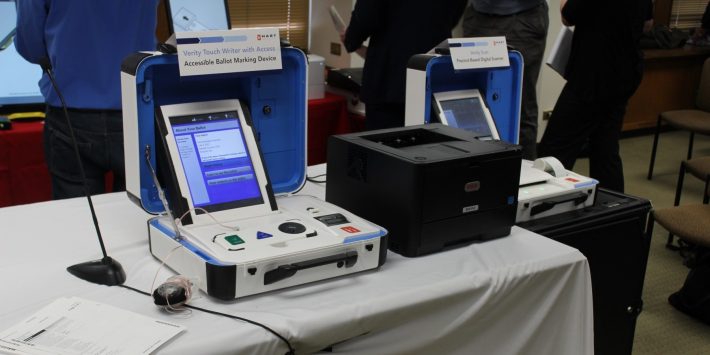 After scrapping the WINVote system, Southhampton will begin a working relationship with new voting systems and accessories manufacturers, ES&S and Printelect. The county has announced plans to purchase 15 machines, 15 digital scanners, and associated equipment for a total of $136,000 USD. The total package cost also includes training for using the new machines. Financing for the project was done through Bancorp, requiring a gradual payoff over 5 years.
ES&S has won several contracts with cities across the country in recent years, including in Virginia Beach and other Virginia municipalities. So far, the company has avoided the same kind of negative press coverage that has plagued WINVote's image. County officials are hopeful that future election problems in Southampton can be avoided following the switch.
The burden of cost remains with the county – officials claimed the state will not support the new purchases financially.
The implementation of the new machines, as well as the necessary training for poll workers and technicians, is expected to occur quickly. The 2020 questions are only a little more than a year away.
Visit https://tidewaternews.com for more breaking news.