Meet Award Winning Actor Jeremy Piven
Jeremy Piven, born on July 26, 1965, in Manhattan, New York City, is a notable American actor known for his impressive career in both film and television. With his charismatic personality and remarkable acting skills, Piven has gained widespread recognition and accolades for his contributions to the entertainment industry.
One of Piven's most renowned roles is his portrayal of Ari Gold in the hit comedy series Entourage. This performance garnered him a Golden Globe Award and three consecutive Emmy Awards, solidifying his status as a talented and accomplished actor. In addition to Entourage, Piven has appeared in popular films such as Serendipity (2001) and Grosse Pointe Blank (1997), showcasing his versatility and range as a performer.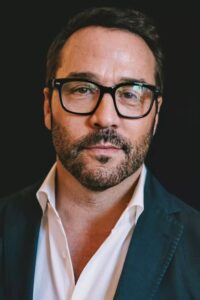 Jeremy Piven's Early Life and Education
Family Background
Jeremy Samuel Piven was born on July 26, 1965, in Manhattan, New York City. He was raised in a Reconstructionist Jewish family of Ukrainian Jewish descent. His parents, Byrne Piven (1929-2002) and Joyce Hiller Piven (née Goldstein), were both actors and drama teachers. The family later relocated to Chicago where Jeremy grew up alongside his sister, Shira Piven.
Schooling
In Chicago, Jeremy Piven's education began in a creative and supportive environment. The young actor attended numerous schools in and around the city, receiving drama education both from his parents and the local community.
College
Piven later pursued higher education at Drake University. After graduating in 1987, he left the institution with valuable acting skills and experience that would help launch his successful career in Hollywood.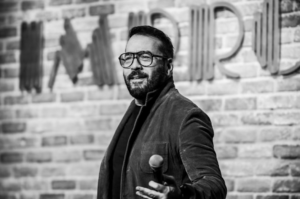 What Has Jeremy Piven Been Up To?
In addition to his success on "Entourage," Piven has also achieved significant success playing the title role in the British/PBS television drama series "Mr. Selfridge," which was a semi-fictional story based on the life of Harry Selfridge.
Beyond his acting career, Piven has also worked as a producer and has hosted his podcast. He is widely regarded as one of the most talented and hardworking actors in the industry, and his numerous accolades and awards are a testament to his skills and talent.
Overall, Jeremy Piven is an award-winning actor who has left an indelible mark on the entertainment industry. He is an inspiration to aspiring actors and a beloved figure among fans, and his contributions to the world of entertainment will undoubtedly be remembered for years to come.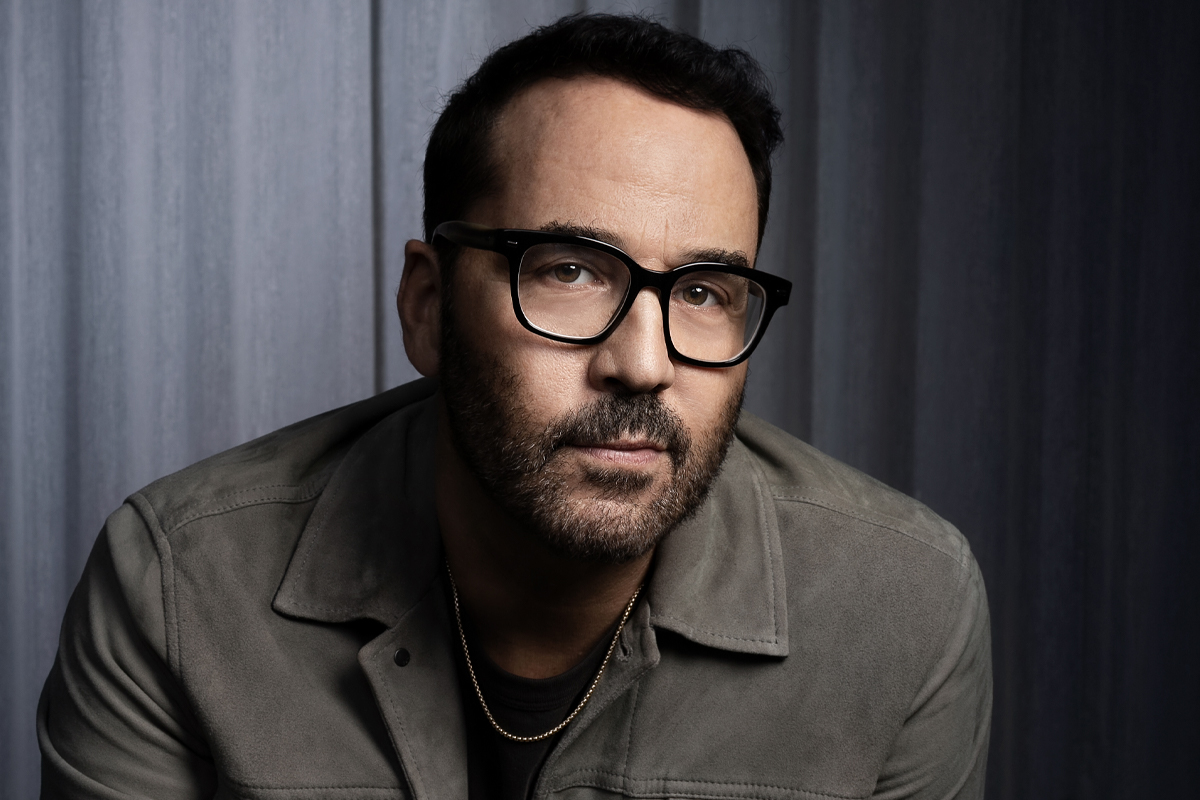 Piven's Career in Film and Television
Film Roles
Jeremy Piven began his acting career with a minor role as Spike in the film "Lucas" (1986). Over the years, he showcased his talent and versatility in various genres, notably in "Grosse Pointe Blank" (1997) alongside John Cusack. In 2001, Piven played a memorable role in the romantic comedy "Serendipity" with Kate Beckinsale. His performances in action-packed films like "Smokin' Aces" (2006) and Guy Ritchie's "RocknRolla" (2008) further contributed to his diverse filmography.
TV Series
Piven's work on television began with a significant role in the HBO series "The Larry Sanders Show" (1992), wherein he played the head writer, Jerry. After leaving the show in the second season, he continued to make appearances in various TV series such as "Ellen" (1998) and "The Drew Carey Show" (1997). In 2004, Piven landed the role of Ari Gold in the popular HBO series "Entourage," which became one of his most iconic performances. Throughout the show's run, Piven earned three consecutive Primetime Emmy Awards for Outstanding Supporting Actor in a Comedy Series.
Awards and Nominations
Jeremy Piven has been recognized for his outstanding acting skills throughout his career. One of his most notable roles is that of Ari Gold in the popular TV series Entourage. His portrayal of the character earned him numerous accolades in the acting industry.
Piven has received a total of 6 wins and 26 nominations throughout his career. His most prominent awards include three Primetime Emmy Awards. He won these prestigious awards in the category of Outstanding Supporting Actor in a Comedy Series for his role in Entourage. The actor took home the Emmys in consecutive years, from 2006 to 2008.
In addition to the Primetime Emmy Awards, Jeremy Piven has also been acknowledged by the Golden Globe Awards. He received nominations for his role in Entourage in the category of Best Supporting Actor from 2005 to 2010. Piven secured a victory at the Golden Globe Awards in 2008, reiterating his exceptional performance in the TV series.
It is worth mentioning that Jeremy Piven's captivating and memorable performances have not been confined to the character of Ari Gold. His talent spans across various other projects, with his dedicated work earning him nominations and awards for several roles throughout his illustrious career.
Jeremy's Personal Life and Philanthropy
Jeremy Piven was born on July 26, 1965, in Manhattan, New York City, to parents who were both actors and drama teachers. He grew up in Evanston, Illinois, where his parents established the Piven Theatre Workshop. Jeremy received his acting training from this workshop and went on to study at the National Theater Institute at the Eugene O'Neill Theater Center in Waterford, Connecticut.
Over the years, Piven has had a successful acting career and has made a name for himself in philanthropy as well. He supports various charities, including the Elton John AIDS Foundation, Keep A Child Alive, and Boys & Girls Clubs of America. These organizations work towards different causes, such as AIDS research, providing healthcare and support to HIV-affected children, and offering a safe environment for kids to learn and grow.
His relationships with fellow actors have also been influential in his career. He has appeared in multiple projects with his close friend John Cusack, who hails from the same hometown of Evanston and is an alumnus of the Piven Theatre Workshop, like his siblings Joan and Ann Cusack.
In summary, Jeremy Piven is not only a versatile actor but also an active philanthropist dedicating his time and resources to helping various causes. His background and personal connections have undoubtedly contributed to his success and commitment to giving back to the community.
Frequently Asked Questions
Awards won for Entourage?
Jeremy Piven received great recognition for his portrayal of Ari Gold in the popular television series, Entourage. He amassed a total of three Emmy Awards for Outstanding Supporting Actor in a Comedy Series for his performance in the years 2006, 2007, and 2008.
Piven's age in Entourage?
Entourage premiered on HBO in 2004 and concluded in 2011. Piven, born on July 26, 1965, would have been 39 years old when the series started and 46 years old when it ended.
Upcoming Piven projects?
As of June 2, 2023, Jeremy Piven has a podcast called "How U Livin J. Piven" where he interviews successful individuals from various industries, such as Hollywood, comedy, and business. Check out the podcast for the latest information on upcoming projects and events featuring Jeremy Piven.
Famous Piven roles?
Jeremy Piven is well-known for his character as Ari Gold in the HBO series Entourage. However, his acting portfolio extends beyond that role. Piven has appeared in numerous TV shows and films during his career, with some notable roles including Spencer on "Ellen" (1995-1998), Droz in the film "PCU" (1994), and as Harry Gordon Selfridge in the drama series "Mr. Selfridge" (2013-2016).
References:
https://github.com/JeremyPiven1
https://openreview.net/profile?id=~Jeremy_Piven1
https://www.pinterest.com/jeremypiven/
https://www.amazon.com/jeremy-piven/s?k=jeremy+piven
https://www.behance.net/jeremypivenhttps://medium.com/@jeremypiven1/about
https://scholar.google.jp/citations?hl=en&pli=1&user=CdiFmYsAAAAJ
https://scholar.google.is/citations?hl=en&user=CdiFmYsAAAAJ&view_op=list_works&gmla=AHoSzlW5JEEF9YJKUeJhZaiLDvJMvAU68YHKl3n3ogNRW9e28lUpR9x27m-IJ_w62Y0rmqcYNZm9a6HnOyhYElGs
https://scholar.google.ca/citations?hl=en&pli=1&user=CdiFmYsAAAAJ
https://scholar.google.de/citations?hl=en&pli=1&user=CdiFmYsAAAAJ
https://scholar.google.com/citations?hl=en&pli=1&user=CdiFmYsAAAAJ
https://scholar.google.uk/citations?hl=en&pli=1&user=CdiFmYsAAAAJ
https://scholar.google.es/citations?hl=en&pli=1&user=CdiFmYsAAAAJ
https://scholar.google.it/citations?hl=en&pli=1&user=CdiFmYsAAAAJ
https://scholar.google.fr/citations?hl=en&pli=1&user=CdiFmYsAAAAJ
https://scholar.google.com.au/citations?hl=en&pli=1&user=CdiFmYsAAAAJ
https://scholar.google.gr/citations?hl=en&pli=1&user=CdiFmYsAAAAJ
https://scholar.google.com.mx/citations?hl=en&pli=1&user=CdiFmYsAAAAJ
https://www.cameo.com/jeremypiven
https://www.facebook.com/jeremypivenpage/
https://www.amazon.com/prime-video/actor/Jeremy-Piven/amzn1.dv.gti.785e61d6-1dd8-4777-88c4-b33c24097594
https://pixarcars.fandom.com/wiki/Jeremy_Piven
https://www.eonline.com/news/1371236/jeremy-piven-teases-his-idea-for-entourage-reboot
https://abcnews.go.com/GMA/Culture/video/jeremy-piven-talks-new-movie-sweetwater-98145023
https://www.eonline.com/news/1371236/jeremy-piven-teases-his-idea-for-entourage-reboot
https://en.wikipedia.org/wiki/Jeremy_Piven
https://www.the-sun.com/entertainment/tv/3810895/jeremy-piven-reveals-entourage-return-woke-twist-ari-gold/
https://www.imdb.com/title/tt3661590/