It has been announced that Tak Investments will invest $60 million to create a recycled tissue paper factory in Franklin at the International Paper mill. The state of Virginia won the project after competing for it with Wisconsin.
ST Tissue, which is a subsidiary of Tak Industries, will run the project, which is expected to lead to 85 new jobs and will take waste paper and recycle it into both towels and napkins.
Sahil Tak, who is the vice president of ST Tissue, said that it is about halfway through the process of converting its part of the mill. He further said that the company intends to commence operations in either September or October. Toward this end, they have already hired 25% of the new workers and are actively seeking machine operators.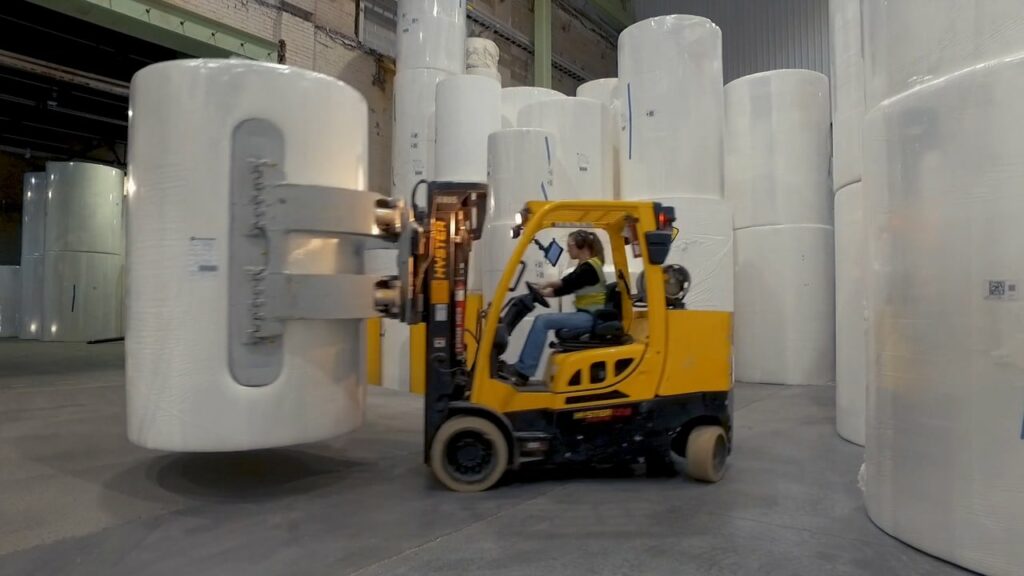 Tak said that his company has found a lot of talented people in the area. They have also hired many people who previously worked at the mill.
In April, Tak Investments signed an agreement with International Paper to allow it to use the company's recycled fiber factory for the next 33 years. They also have access to office space, a converted paper machine and a sheeting warehouse. The deal is valued in excess of $880,000 per year.
Upon signing the lease, Tak Investments paid nearly $100,000 in recording tax, which is based upon the value of the lease. Isle of Wight County took about a quarter of this amount.
Tak Investments has its headquarters in Gaithersburg, Maryland and Sharad Tak is the owner of the company. A Washington, DC-based entrepreneur, Tak got his start by providing the U.S. federal government with computer programming services. Today, Tak owns a number of companies across many industries, which include information technology, engineering and power generation.
Tak commented on the deal by saying that his company enjoys helping to rebuild the communities in which they are involved. He mentioned that, a few years earlier, his company purchased a poorly performing tissue paper mill in Oconto Falls, Wisconsin. With the help of both the local community and the workers there, he says that his company was able to turn the mill into a success.
Tak believes that his company can do the same thing in Franklin, because of the supportive local community and the talented workforce that resides within it.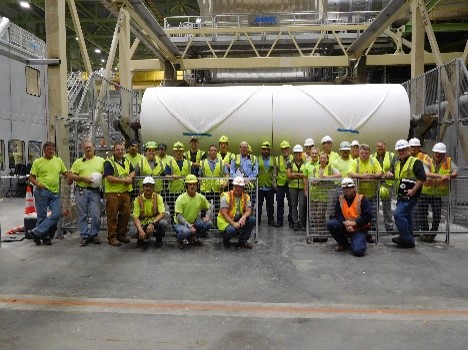 Isle of Wight County worked with the Virginia Economic Development Partnership to secure the deal. They also received a $200,000 grant from the Governor's Opportunity Fund.
As part of the deal, the Virginia Enterprise Zone Program will provide Tak Investments various benefits, which the Virginia Department of Housing and Community Development will administer. The Virginia Department of Business Assistance, through its Virginia Jobs Investment Program, will further provide the company with both services and funding, in order to help them recruit, train and retrain employees.
Al Casteen, who is the chairman of the Isle of Wight County Board of Supervisors, said that he welcomes both Tak Invements and ST Tissue to the business community. He added that he was honored to receive help from the state to entice the company to set up operations here. He was especially happy that they were able to repurpose part of International Paper's facilities and that they can provide their skilled paper mill workforce with many opportunities to demonstrate their talents in producing paper products in "an effective and efficient manner."
Those interested in applying for a job at ST Tissue are encouraged to send a cover letter and a resume to the company's office at 34050 Union Camp Drive, Franklin, VA, 23851, or through their website at http://stpaperllc.com/.
Visit https://tidewaternews.com for more breaking news.