This Villiers Jets review breaks down everything you need to know about this private charter. From pricing to available routes, we've got you covered.
Whether you're looking to travel for business or pleasure, Villiers Jets is an excellent option for a private charter. They offer competitive pricing and a wide variety of routes to choose from.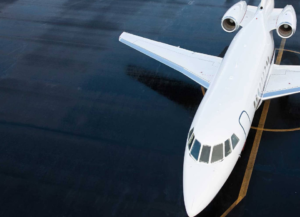 What Is Villiers Jets?
Villiers Jets is a famous luxury private jet charter with an inventory of over 10,000 private jets.
Founded in 2013, Villiers Jets has an extensive global customer base and offers flights to over 9,000 airports worldwide. Villiers Jets is based out of London and has partnerships in over 30 countries.
9,000 Private Aircraft. 40,000 Locations. Unbeatable Prices – Learn More
How To Book a Private Charter With Villiers Jets
Villiers offers an on-demand private jet charter that's second to none.
You can book your flight online or contact their 24/7 concierge team and be in the air in as little as 2 hours after booking.
Villiers doesn't require a membership fee, and you can choose a service that best meets your needs.
Why Fly Private with Villiers Jets?
Villiers Jets strives to provide the highest quality service to their clients.
They have an excellent safety record and are ARG/US Gold-Rated, the highest safety accreditation in the private aviation industry.
Their team of experienced professionals is available 24/7 to help with anything you need, from booking your flight to planning your itinerary.
Once onboard, you will experience the best private jet charter experience available. There is no shortage of luxury from onboard refreshments, WiFi, and personalized catering once you take flight. The amenities are everything you would expect from a private jet rental and more.
Added Bonus: Every time you fly with Villiers, you will earn Villiers JetClub points. These points will give you exclusive membership perks for future flights. Access to the JetClub membership is free.
What Are The Different Types of Aircraft Available?
Villiers has a variety of private aircrafts available for private charter, including:
–Light Jets: Citation Mustang, Beechjet 400A, Learjet 45, Hawker 400XP
–Mid-Sized Jets: Citation X, Challenger 300, Falcon 50
–Heavy Jets: Gulfstream IV-SP, Global Express, Falcon 2000, Legacy 600
–Long Range Jets: Challenger 604, Global 5000, Gulfstream V, Falcon 7X
Villiers has one of the largest private jet fleets so there is no shortage of options to meet your needs.
Here is a list of some of the pros and cons of private jet travel:
Villiers Pros
Save Time
No Delays
Competitive Pricing
Fraction of the Cost of owning with the same perks
24/7 customer service
10,000 different aircrafts available
Available in over 30 countries
Private VIP terminals and check-in
personalized onboard catering
no connecting flights
Free JetClub membership for additional savings
Villiers Cons
No mobile app
access to some smaller countries is not available yet
How To Get The Best Pricing on a Villiers Private Jet Rental
When it comes to private jet travel, there are a few things that you can do to make sure that you are getting the best possible price. The first thing you should do is make sure that you are booking your flight in advance. This will allow you to get the best possible price on your flight. You should also make sure that you are flying during the off-peak times of the year. This is when private jet travel is typically cheaper. Finally, you should make sure that you use a reputable company to book your flight. This will help to ensure that you are getting the best possible price on your flight.
Click here to visit the Villiers Jets official site
Private Jet Empty Legs
The notion of private jet empty legs is easy to understand for those who have yet to learn about it. When a private jet flight is booked, the aircraft must return empty to its home base or be relocated to its next scheduled airport.
Although some private jet charter companies may offer empty legs at a cheaper charge, commercial operators will frequently seek to sell them at a discount to recover part of the flight's expense. As a result, they can provide an inexpensive method for hiring a private jet. As the Villiers Jets ' fleet has expanded, we can now offer a comprehensive range of these flights directly to our clients.
The freedom to travel at a time and date of your choosing and the opportunity to do so in comfort and luxury for significantly less than face value is one of the primary attractions of traveling by private jet. Although empty legs inherently limit this liberty, those who can be flexible with their schedule or love to live in the moment.
Villiers Jets has a wide selection of upcoming empty legs on their website, and they keep it updated weekly. For the latest available empty legs, you can visit their site here.
Conclusion
We highly recommend Villiers Jets if you are in the market to charter a private jet. Private Jet rentals can be cost-effective while still providing the best in air luxuries if you use an experienced company like Villiers Jets.
*We only recommend products we personally use and all opinions expressed are our own. This post may contain affiliate links that add no additional cost to you, and I may earn a commission. Please read our full policy for more info.