Fall Semester Scholarships Still Available
Time still remains for interested individuals to apply for fall scholarships. The following is a few of the scholarships available to students at PDCCC.
Bertella C. Westbrook Scholarship for Nursing
Bertella Westbrook is a registered nurse who is a great supporter of the field and an advocate for educational opportunity. A $750 scholarship has been established in her honor that is available in both the spring and fall semesters. The following criteria are necessary to be considered for this scholarship:
Acceptance to the PDCCC nursing program.
Residency in the PDCCC service area.
Three recommendation letters.
A written essay on why the candidate chose nursing as a profession.
Dean Nancy Sandberg Scholarship
The $500 scholarship named in honor of Dean Nancy Sandberg is available to students who are at least 25 years old and possess a GED or high school diploma. Applicants should also be enrolled at PDCCC and obtain two letters of recommendation. Finally, each applicant must write an essay that explains there financial need and why they view PDCCC as a place that provides "second chances."
Perry W. Barnett Scholarship
Perry Barnett was the "larger than life" welding instructor who worked at PDCCC for a number of years. The $500 scholarship in his honor was started by friend Nancy Pindur with some help from other friends, family, and colleagues of Barnett. The scholarship is available to welding students at PDCCC who demonstrate a need for financial assistance.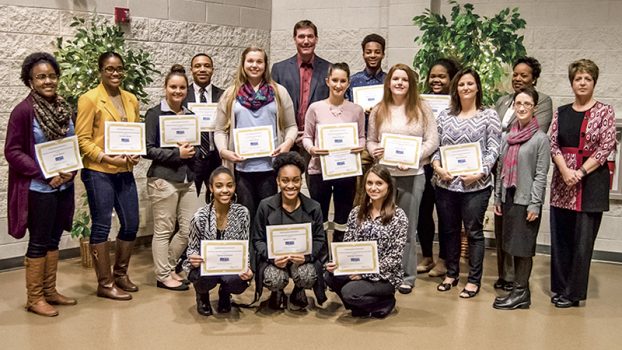 Jim Lassiter Faculty association Scholarship
Students who are chosen for the Jim Lassiter Scholarship receive their awards letter in the Fall and have the option of renewing the scholarship in the spring. The scholarship will pay for up to six hours of tuition for students. Applicants must have a 3.25 grade point average to apply for the Jim Lassiter Scholarship and must maintain this GPA to renew for a second semester. Applicants must also write an essay that explains the future changes they see in store for the education profession.
Shirley N. Barnes Scholarship
This scholarship was founded by the former president of PDCCC, Dr. Edwin Barners. Barnes started the scholarship to honor his wife, Shirley. The scholarship is for $250 and is available to students who demonstrate a financial need. Applicants must also possess a 2.5 grade point average.
PDCCC Golf Tournament
The PDCCC hosts an annual golf tournament each August in Franklin at the Cyprus Cove Country Club. The Paul Camp Community College Golf Event is used by the foundation to raise money for student scholarship funds and purchase equipment for faculty. This year's tournament will be held on August 29 and is set to begin at 1:00 P.M.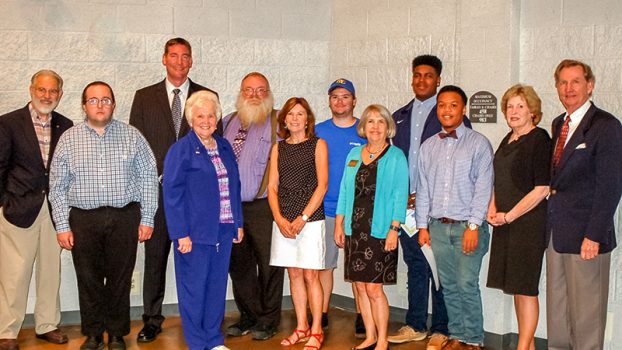 The cost to participate for each person is $75 and includes carts, green fees, range balls, a box lunch, and drinks. The tournament will be played in a four-team format. Players without a team will be placed with other golfers. The tournament is limited to 144 golfers so early registration is recommended.
The following sponsorship packages are available:
Gold Package – Pays for four green fees, four carts, and sponsors receive a hole sign. the cost is $500.
Silver Package – Pays for one hole sign. The cost is $300.
There will be a number of tournaments and prizes to win including $250 for any golfer that scores a hole-in-one. Certificates and prizes will also be given for winners in the categories of straightest drive, longest drive, and closest to the pin.
Visit https://tidewaternews.com for more breaking news.