Do you feel like you're constantly running around and never getting anything done? Are you feeling stressed out and overwhelmed? If so, you're not alone. Many people feel this way, especially when it comes to household tasks. There are only so many hours in the day, and it can be tough to balance work, family, and household responsibilities. One way to decrease your stress level is to outsource some of your household tasks. In this blog post, we will discuss some of the tasks that you can outsource to reduce your stress level!
Household Cleaning
Household cleaning can be one of the more stressful household tasks. There is never enough time in the day to clean everything, and it can feel like you're running around all day. Luckily, some excellent services are out there that will help you with your housekeeping needs! They offer a variety of services, including house cleaning and assembling furniture.
Event Planning
When planning an event, whether it be a family gathering or even a birthday party, it can be stressful to plan everything out. There are so many things that need to be done to run smoothly. Luckily there are some great online platforms out there to help!
Cooking 
Cooking is another household task that can be stressful. There are so many things that need to be done to make a healthy and delicious meal, such as grocery shopping and preparing the recipe. There are a few platforms out there that can help you with cooking.
Child Care & Elder Care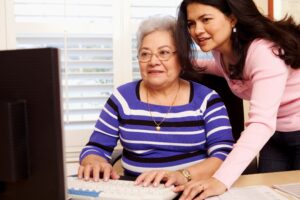 This is one of the most stressful household tasks. Often people will leave their children in the care of others when they go to work or when they need to run errands, and it can be tough to find someone reliable. Fortunately, several apps are out there that help people find quality child care. Also, some great services help you care for your elderly parents, such as Home Care Assistance.
Laundry & Dry Cleaning
Laundry and dry cleaning can take up a lot of time, especially if you have many items to sort through. There are several apps that help with laundry and dry cleaning needs. These apps will send someone to pick up your items and then deliver them back to you clean and ready to be used.
Meal Planning & Grocery Shopping
When it comes to planning meals, so many things go into it. You have to plan out your weekly menu, determine what ingredients you need for the meals, buy the items at the grocery store, and prepare the meal. There are several apps out there that can help with meal planning and grocery shopping needs!
Ironing
Ironing clothes can be a pain, but it's even more of a pain when you have many items to press. Fortunately, there are several online apps out there that help with ironing and delivering the items back to your home.
House & Pet Sitting
If you're going on vacation or just need some time away from your home for a brief time, it can be tough to find someone you trust to watch your house and pets. One can get expensive to pay for a service to come in and do this. Luckily, there are several online platforms out there that can help you find someone trustworthy!
Window Cleaning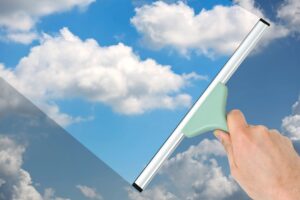 The windows in your home are probably one of the most difficult things to clean. You have to find a ladder, be very careful not to fall, and then use a window cleaning solution and a cloth to wipe the windows down. Fortunately, several apps are out there that help find a window cleaning company in Cincinnati!
Gardening Services
If you like to grow flowers and plants but don't have the time to tend to them regularly, many services can help. These services will come in weekly or biweekly and water your garden, tidy up the leaves, trim any wild growth, etc. Some of these services even provide flowers and plants to create a beautiful garden for your home!
Pest Control
Pests can be very annoying, especially if they take up residence in your home. There are several apps out there that help you find companies that will provide pest control services to get rid of the pests in your home. Also, some of these apps will provide you with a complete checklist of what the exterminator should do when they come in.
Handyman Jobs
Handyman jobs can be time-consuming and expensive. There are so many things that go into it, such as finding the right person to do the job, making sure they have everything they need, and then finally paying them for their quality work. Luckily there are apps that help you find people who will do handyman jobs in your home! If you need handyman services such as bathtub reglazing check out Bath Refinishing Solutions Cincinnati.
Home Security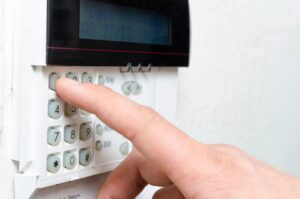 Having a tight security system in your home is a good way to keep burglars out. However, many aspects of this go into it, such as installation costs and monitoring costs. Luckily, several apps and websites help you find companies who can provide you with quality home security at an affordable price!
Decluttering the Home 
Everyone has a junk drawer. Maybe it's the kitchen drawer or closet, but no matter which one it is, it's full of old items that just take up space, and we don't know what to do with them. There are several apps out there that help you declutter your home and get rid of all those unused items.
In conclusion, there are so many apps out there that help you find quality services around your area. Also, not all of the apps are expensive to use. One can easily download these apps and try them out for free to find out if they like them or not. These 13 items are just the tip of the iceberg. There are hundreds more quality services out there that are just waiting to be downloaded on our smartphones!