The opening of a Keurig Green Mountain production and distribution facility in Windsor has been a boon to an economy rocked by the 2010 closing of a paper mill.
The announcement from Gob. Bob McDonnell of the move by the Vermont-based coffee company came in 2011, one year after the shuddering of International Paper Company's Franklin mill. The area had an 8.5 percent unemployment rate and the new plant's opening was expected to help all of Western Tidewater with the promise of 800 jobs.
The company continues to add new jobs as well as replace resigning workers at the facility. There are currently 27 coffee roaster jobs open and five other jobs labeled by the company as urgent to fill.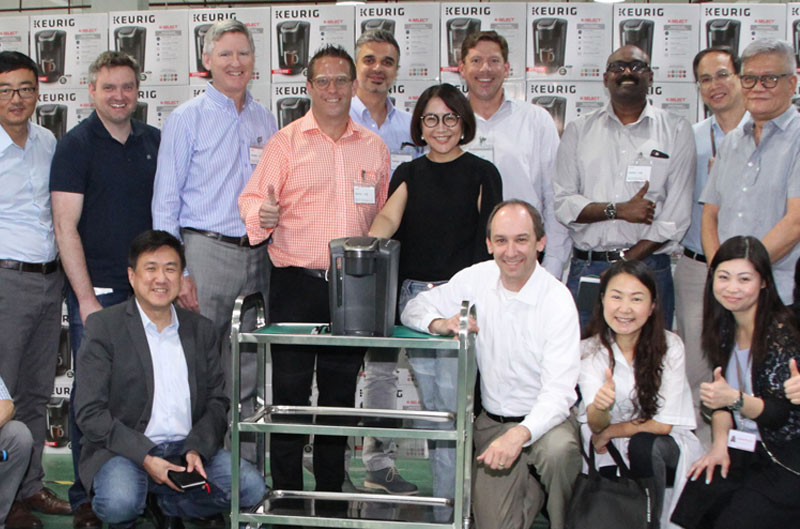 Statistics have proven the move by the coffee company and other industries to the area have provided a valuable source of jobs. The unemployment rate for Isle of Wight County was 3 percent in June. It began steadily dropping since 2015, but dropped from 4 percent to 3.60 percent in spring 2017. It has hovered between 2.6 percent and 3.2 percent over the past two years.
The facility at the Shirley T. Hollard Intermodal Park is the center for employees to roast, grind and package coffee beans from all over the globe. They also prepare coffee for distribution in offices, specialty retailers and restaurants, according to company statements.
Opening the roasting, grinding and package facility has also spurred other businesses in the area to boast of the brand, making it popular for both locals and tourists.
There was a substantial investment by Green Mountain into the community since it first made the announcement to open a facility in Windsor. Plans were to invest $180 million over the first five years of the facility's operations. It purchased a 330,000-square-foot building that sits on 64 acres of the industrial park. The primary product produced at the facility was set to be the single-serve portion packs for Keurig coffeemakers.
Green Mountain Coffee Roasters started as a small café in Waitsfield Vermont in 1981. It roasted and served its brew on site and included standards like environmental sustainability, fair trade principals and social responsibility in its mission statement and founding ethics.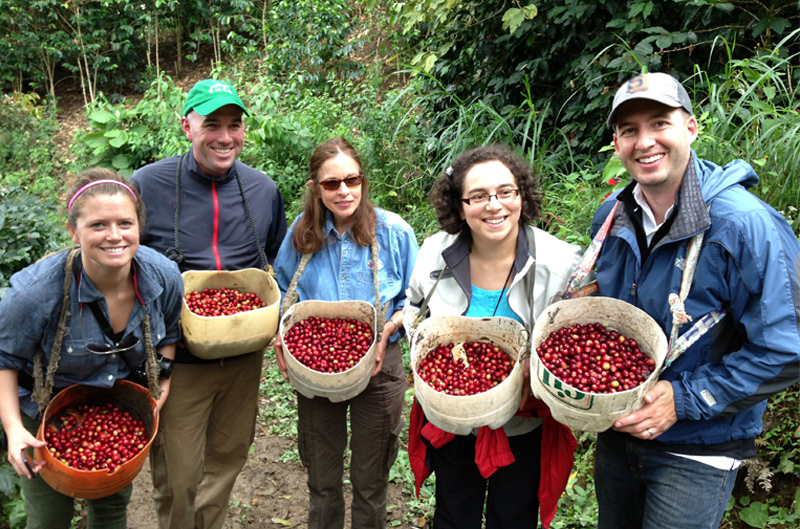 Local restaurants and inns began asking for its supply stock and demand grew. Green Mountain Coffee no longer owns the original café. Its headquarters are in Waterbury, Vermont. The company also has a 90,000-square-foot facility there for roasting and distribution.
Although it was Green Mountain Coffee Roasters who opened the facility in Windsor, the company is now Keurig Green Mountain who maintains it. The companies merged in July 2018 to for a conglomerate selling more than coffee. It now sells juices, sodas and other drinks including Dr. Pepper and Snapple and offers more than 500 choices of coffee and tea brands.
Keurig has been in existence for more than 35 years. Its single serving brewers and hot beverages are used in 20 million homes and offices across North America. The publicly traded company has headquarters in Burlington, Mass., and Plano, Texas with the east coast division focused on coffee and Keurig brewers and its western headquarters responsible for Dr. Pepper and Snapple production.
County officials said this deal didn't just happen. Local officials worked hard to lure Green Mountain to the area and then convince their executives that Windsor is the right place for a new plant.
The governor, along with the Virginia Economic Development Partnership, also worked to create a deal for the coffee company move. That included a $4 million grant from the governor's office to help with the Windsor project.
Visit https://tidewaternews.com for more breaking news.