Boykins, Courtland, Hunterdale, Newsoms, Sedley, and Branchville residents can now take advantage of I-Ride bus service. The new service option carries riders in these markets to the Walmart in Franklin; each trip costs $1. From there, riders will be able to make connections to any of the Franklin I-Ride system. Currently, those connections cover 26 of the business sections in town.
Speaking about the expansion, transportation supervisor for Western Tidewater Kim Slaughter, said there had been studies done about its usefulness in the community. After receiving numerous calls, the supervisor indicated there is definite interest in this expansion. Routes are set up by the arranged times and buses will venture to Courtland neighborhoods at the start. He also indicated the new additions may grow over time. With an estimated 75 people a day using the bus for home service, he feels that number could grow. In Courtland, the number is estimated to start with up to 20 passengers with upwards of four a week in Boykins and Newsome.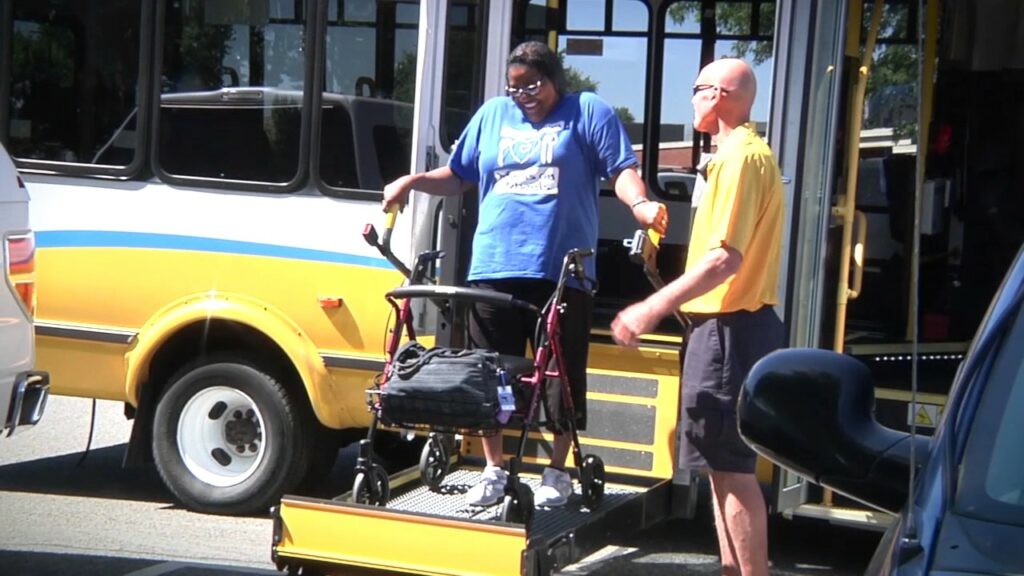 For those in the community with transportation needs, the service is welcome and much needed. Buck Copeland of Courtland spoke of his own experiences before I-Ride's expansion. Before it was in place, the elderly resident required more expensive private cabs or similar options to get around. If that wasn't available, the choices could be very sparse."I had to pay people to give me rides," Copeland said of the transportation in this area. He's not the only citizen to feel this way. Elsie Copeland also echoed his sentiments, Numerous people in the community, ranging from their 50s up to their 70s were all eager to see the expansion. In an informal poll among those people surveyed for the article, it showed that with the proper information and outreach more citizens will be interested in participating.
While some have yet to take advantage of I-Ride, it isn't stopping them from considering how it will help the community. Sedley resident Jim Crawl is retired, but still sees a need in the future for how it can help him "when the time comes." More than just for himself, the resident also considers how this could help "neighbors, friends" and others in the community. More importantly, he also shared his concerns about I-Ride's future. "People are going to have to acknowledge that it's valuable in the community and start using it in order for it to be successful."Crawl continued. That is a sentiment which Transportation Supervisor Slaughter echoes in her comments, "It's up to people in the community to tell me what they need for transportation. You have to court people and teach them what public transport can offer."
For five years, the service has run on the donations of private groups as well as funding from the city and county., The standard rider fee also goes back into the costs of running the program. Senior Services of Southeastern Virginia sponsors I-RIde, but it is not restricted to senior citizens., Riders of any age may take advantage of the service. For riders until 12 years of age, the costs to ride with an accompanying adult is free.
Running times for the new addition to this service may be limited. For pickup at any business or residential location, callers must reach the Franklin Office by calling 516-8516 at least 24 hours before the requested pickup time. Selected times for each location vary.
Current Listing of New Bus Schedules
Courtland: Monday, Wednesday, Friday – 10am until Noon and 1pm until 3pm
Branchville, Newsoms, and Boykins: Tuesday – 10am until 1:30pm
Sedley, Hunterdale: Thursday 10am until Noon, 1pm until 3pm
Visit https://tidewaternews.com for more breaking news.