There are many factors you have to consider before you buy a new car, these include things like whether or not it suits your lifestyle and needs if the car will allow you to achieve the type of driving experience that's right for you, and whether or not it has good resale value. Sadly, there's no one perfect option. That's why we're sharing some tips on what to look for when visiting a dealership.
Check the VIN
Before you sign anything, you should always make sure that everything is legitimate. To avoid any mix-ups or fraud, it's best to double-check the vehicle's VIN. This is found on the dashboard of the car. If you're having trouble finding it, ask for help from your salesperson. They should be able to tell you where it is located in the vehicle.
Check the Odometer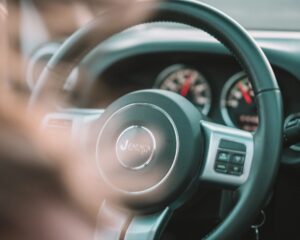 Next, you should double-check the mileage of the car. Make sure that it isn't broken and that it's working properly. You can do this by checking the odometer on your dashboard while you're driving. If something doesn't seem right, ask your salesperson to look into it for you. They should be able to open up the vehicle in front of you so that you can check to make sure this is happening in a professional and efficient fashion.
Ask About the Vehicle's History
You should also ask about the history of the vehicle. Someone at the dealership should be able to tell you where it came from and who owned it before you. If you're buying a used car, you can check its history with a Carfax report, for example. This will tell you about any accidents it may have been in, as well as other information that can affect its value and performance.
Ask About the Dealer's Return Policy 
You should ask about the dealership's return policy. If you just don't like your car or if it has some kind of defect, would they let you return it? You want to make sure that this is something that's covered in their paperwork before you buy a car and that their policy is clear. The last thing you want is to sign a deal and then have them deny returning the car.
Ask About the Salesperson's Past Experience 
You should also ask your salesperson about their past experience. If they have a good one, the chances are that you'll be happy with the car. Look for a salesperson who has been in this type of business for a decent amount of time. It's not too long ago that someone in the same position could have been earning as little as $10 an hour, which is not likely to impress anyone today.
Ask About the Price of The Car
What kind of deal do they have on this car? This will be some of the biggest deals in their arsenal, so you want to make sure that they're offering it to you at a reasonable price. If they're not, then you'll want to find a different dealer, such as a Dayton Oh Toyota Dealer. You can always ask questions when you find out about the price, and the dealer will be able to answer them for you. That way, you won't have any problems with faulty information.
Get To Know The Car Before You Sign Anything
You should get to know the car before you sign anything. There are some cars that show their true colors the minute they start running. This can be a bad thing since it could mean that something is wrong with the car and that you'll have to deal with this problem later on down the line. This is why you want to take your time and get to know your car before you buy anything to avoid any problems in the future.
Ask About Things Like Tire Wear and Power Steering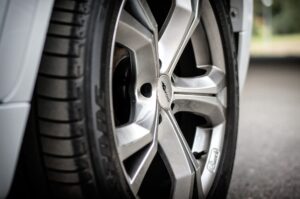 You should also ask about things like tire wear, bodywear, and power steering. Some things that can affect the performance of the car. If you're concerned about these things, make sure that you ask your salesperson about them before you sign anything. Salespeople are trained to gather this information from "internal sources" and are able to answer your questions accordingly.
Ask About How Much Service is Covered
You should ask about service coverage. If your car has any problems or malfunctions, will you be able to get it fixed? If so, how much will it cost? This is an important question that both you and your salesperson should ask. It's best to know about this before you buy a car because if something happens down the line, it can end up costing you a lot of money if you didn't realize this beforehand.
Ask About Attending A Service Event
Finally, while you're learning about your car and your salesperson is walking you through things, you should also ask them about a service event. At these events, they will actually get their hands on the car and see how it performs so that they can fix any problems that may arise. This doesn't make them wrong either – but it can help prevent any problems in the future.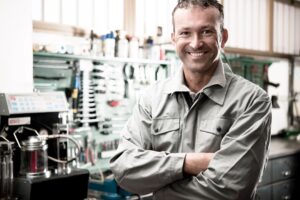 Ask About The Vehicle's Warranty
You should also ask about the vehicle's warranty before buying it. It's rare, but it also makes it easier to know if a car is worth buying or not. If something bad happens and a problem arises, you'll want to be able to get it fixed quickly without having to pay for the repairs out of pocket. The same goes for mechanical problems that affect the performance of your car. You should do your research about this before you buy anything so that there will be no surprises in the future.
Ask About An Appraisal
Sometimes it's best to get an appraisal. Your local dealership should be able to provide you with a car value based on the condition of the vehicle. This is a good option for you if you're not that familiar with cars and if this is your first time buying one. Just remember that you shouldn't base your car valuation on just one person's opinion – even if they work in a car dealership!
In conclusion, you want to make sure that you're asking questions about the car including getting auto insurance in Cincinnati and about your relationship with the dealership. It's all about taking your time and doing what you can to get the best car for your money, and it's also a good idea to make sure that everything is on paper. If they tell you one thing, but then they write something else down, this could end up being a problem. You want to make sure that you know exactly what kind of deal they're offering you before they sign anything.