The exterior of your home shapes people's impression of your house. Enhancing your home's curb appeal can be very rewarding whether you want to sell the home or want to upgrade its appearance. Transforming your home's curb appeal not only improves its appearance but also drastically increases the value of your home. It can involve small renovations such as landscaping, replacing old windows, painting, or more significant improvements such as updating your entryway.
Giving your curb a makeover to improve its appeal can start with smaller projects that you can manage independently. The bigger ones, such as roofing and siding that involve the help of professionals from Northern Kentucky Roofing, can be attended to afterward. There are many exterior design ideas that you can use to improve your home's appearance. It all boils down to budget, expertise, and level of commitment to take on the project.
Here are several things you should pay attention to while at it.
Enhance the Front Door Appeal
The front door is often the first thing that catches a person's attention, and if it is in bad shape, it will stand out. You need to consider if you need a new one or improve the look of the existing one. If it needs replacing, you can choose among many styles that you never had before.
If the existing one is still in good shape, you can clean it, paint it, polish fixtures, and replace the overhead lighting. You might even add some potted plants at the entryway, replace old house numbers and add front door décor such as a wreath. You can add contrasting molding to make the entrance distinctive when painting your door.
Upgrade Landscaping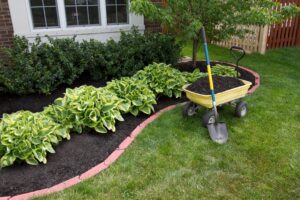 One of the places people notice when approaching your property is the front yard. When it is clean and tidy, it shows that you care about your home. Some simple improvements such as mowing your lawn, trimming the hedges, and eliminating weeds can go a great length in improving its appearance. Clear the leaves in your front yard to enhance the visual appeal.
The edges near fences, sidewalks, and decks need to be neat and if you have trees, make sure their branches are not near your house. Remove dead plants and trim any limbs that are close to your roof. Try as much as possible to go green while taking care of your lawn by watering, pulling weeds, raking off leaves, and mowing the grass.
While you do all this, make sure to reduce landscaping clutter by removing/reducing shrubbery and trees to give your home a neater and well-cared-for look.
Upgrade Your Walkway & Driveway
The walkway that leads up to your front door and driveway are also focal points that need attention. If either of them is old, neglected, and cracked, it will adversely affect the appeal of your home. It may require you to have a new walkway installed, or you can remove the weeds that sprout in the cracks if it is beyond your ability to repair.
If you need driveway resurfacing in Naples, you must get professional help to ensure it is done well. You might also consider planting a flower border and some line landscaping lighting to improve its appearance.
Clean & Open Windows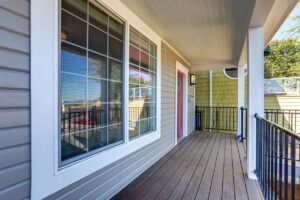 Old windows are not appealing to perception, but your home will look better if you replace them with new ones. Suppose it is not yet time to replace the existing windows, clean them and open the blinds to give your home a fresh look that allows light into your residence. You could add large vases filled with colorful flowers to make them pop. Replacing your windows will also improve energy efficiency.
If you need 3rd party inspection services check out this company.
Repaint & Re-Side
If your home's exterior is not in good condition, then much of the efforts to revamp it will go to waste. Ensure that your home's siding is free of cracks and any other damage and that it is clean. The painting should also not have cracks, chips, or impairment. If that is not the case, you need to repaint and reside in your home to give it a fresh appeal.
Install Exterior Lighting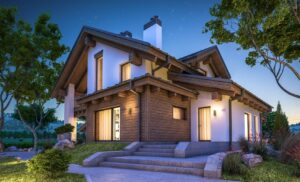 A neatly manicured landscape goes well with some warm and welcoming exterior lighting. Apart from being a great safety feature, it is aesthetically pleasing. Nothing is welcoming about a dark driveway, so you should consider lighting it up with the various lights options in the market.
Install a fancy pendant at your front door, and if it is already there, then you might want to replace it with a fresh and more creative one. You could add some light sources by hanging porch string lights and lanterns along the walkway. Hide all electrical fixtures by concealing the electric box at the front of your house in the process.
Mailbox Makeover
Your mailbox is among the first things that come into view when someone approaches your home. If it is dated and rusty, you might want to replace it with something more stylish to give your curb a better appeal.
Power Wash
Power washing takes away years of dirt and grime from your porch, siding, driveway, walkway, and front door. It would be best to clean the debris from your gutters while at it to give your home a fresh new look. You can rent a power wash machine if you don't have one.
Replace Garage Door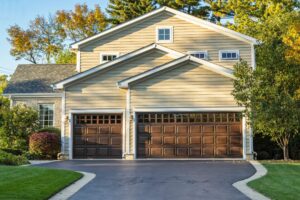 Most homes have their garage doors facing the curb; thus, it is impossible not to notice them. If your garage door is worn out or just old, replacing it to improve your curb appeal can be a huge plus.
Bonus Tip: Add refreshed alkaline water in your kitchen.